NXT TakeOver New York Results: 15 Best Internet Reactions To THAT Emotional Ending
The statue of liberty, light pops and all the emotions!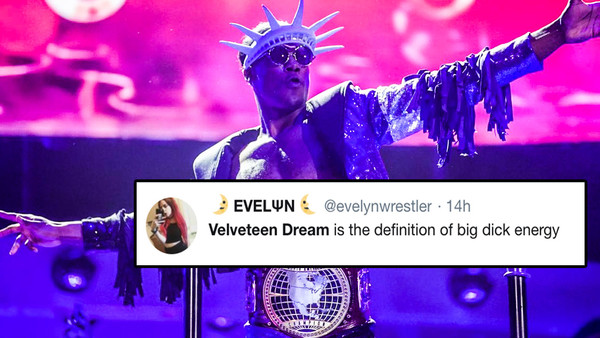 You know the story by now: another WWE PPV weekend and another chance for a NXT TakeOver show to show Vince McMahon how he should be doing things.
As the first big show on WWE's Mania weekend schedule (not counting AXXESS), the sold-out show in Brooklyn's Barclays Centre was an opportunity for the company to set out their stall. And remember, even though we like to imagine that there's some sort of rivalry between WWE and its developmental arm, all of this plays into Vince's hands anyway.
They should be very happy hands today as the show was great almost from top to bottom. We saw five matches, plus the pre-show and even when it was all consciously slowed down, nothing felt particularly out of place or too upsetting. Apart from the price of the beer.
Here's how the event went over online...
15. The Pressure
What they don't tell you about a TakeOver show is how much unspoken pressure there is on the whole thing to outdo whatever WWE PPV that is tied to it. It's become as much a part of the TakeOver brand as anything else and while it's a great thing to aspire to, it's difficult to achieve.
That being said, it set a very, very high benchmark for WrestleMania 35, which is no bad thing.