Original Plans Revealed For Last Week's WWE Raw Main Event Segment
Theory, Bobby Lashley and baby oil closed out Raw last week.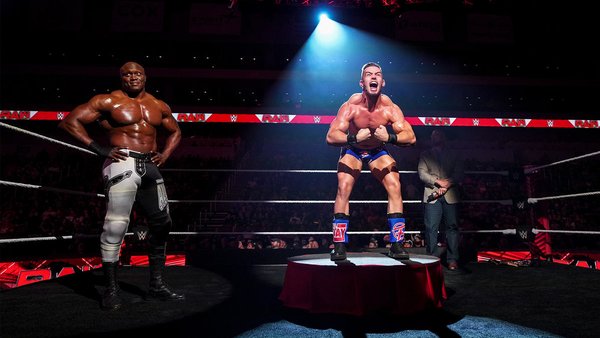 The main event segment of last week's WWE Raw saw Theory and Bobby Lashley involved in a farcical Theory Invitational Pose-Down. Of course, ever the heel, Theory would spray baby oil in the All Mighty's eyes after losing this fan-decided competition, and Raw would go off the air as the United Sates Champion took selfies and mocked the fallen Lashley.
In a new report from Fightful Select, the original plan for the final segment of this Raw outing was somewhat different.
These initial plans did indeed involve Theory, Lashley and the whole Theory Invitational Pose-Down concept, but they also involved R-Truth. Intended to add more 'comedy' to the segment, "several materials" were brought to Raw for Truth to use as he inserted himself into the Theory and Lashley situation.
Ultimately, the decision was called to remove R-Truth from all of this, and the attention was solely on Bobby and the cocksure Theory.
The WWE-generated boos may have rang out for Theory as the Raw broadcast ended, but the Wichita, Kansas crowd seemed uninterested in a segment that likewise had viewers at home groaning at what they were seeing.
While it's yet to be made official, it seems apparent that Theory and Lashley will be matching up at Money in the Bank on 2 July, with the former EVOLVE Champion heavily rumoured to then face John Cena at this year's SummerSlam.