Ozzy Osbourne To Be Inducted Into WWE Hall Of Fame 2021
Legendary rocker Ozzy Osbourne was inducted into the WWE HOF at last week's taping.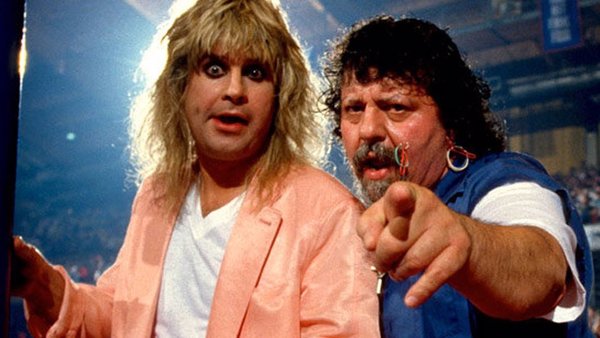 Having appeared in a WWE Hall of Fame commercial during last week's episode of SmackDown, it's now been confirmed that Ozzy Osbourne will be going into the HOF when this year's ceremony airs on Tuesday.
As per the Wrestling Observer, Osbourne was part of the induction of the 2020 and 2021 classes that was taped last week. Rather that be in attendance for the Hall of Fame ceremony, the legendary rocker sent in a pre-recorded message of acceptance.
Ozzy has made several appearances for WWE over the decades; most famously accompanying the British Bulldogs to the ring at WrestleMania 2, where Davey Boy Smith and the Dynamite Kid defeated the Dream Team tandem of Greg Valentine and Brutus Beefcake to become WWF Tag Team Champions.
The news of Ozzy Osbourne's induction into the Celebrity Wing of the WWE Hall of Fame comes hot on the heels of Star Trek icon William Shatner being announced for the Celebrity Wing last week.
Where the wrestling contingent of this year's Hall of Fame ceremony is concerned, the 2020 class consists of Davey Boy Smith, Jushin 'Thunder' Liger, Brie and Nikki Bella, JBL and the nWo quarter of Hollywood Hogan, Kevin Nash, Scott Hall and Sean Waltman. As for the 2021 class, that consists of Molly Holly, Eric Bischoff, Great Khali, Kane and Rob Van Dam.