Paige Forced To Retire After WWE Live Event Injury?
Is her WWE career over at just 25?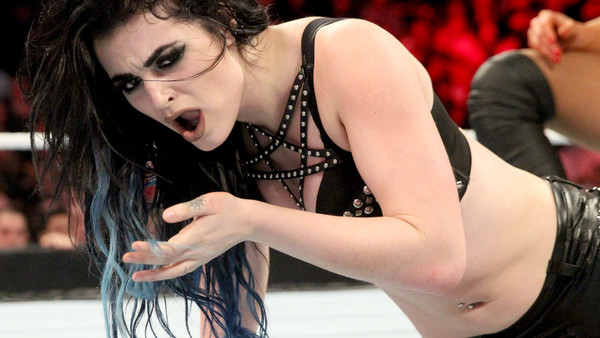 Paige's WWE career could be over.

PWInsider reports that WWE informed Paige that she will not be cleared to wrestle as an in-ring performer after the serious injury she suffered at the December 28th house show.

Paige, still only 25 years old, was reportedly told the devastating news at this Monday's Raw. She joins a depressing list of superstars recently forced to retire early due to medical disqualification, such as Edge (with whom her neck injury has been likened to) and Daniel Bryan, though at just 25-years-old, Paige has come at an even younger age.

Not long into her high-profile WWE comeback, Paige suffered the blow during a match with Sasha Banks at the Dec 28th WWE house show. Reportedly, she was kicked in the back by Sasha and wasn't ready for the bump when she fell to the floor. WWE trainers knew it was a serious situation when she failed to get straight back up, falling down again and eventually needing guidance to walk to the back.

Although early reports suggested she may have just suffered a stinger, Paige began to lose feeling in her extremities and underwent further tests last week.

Obviously, she has now been pulled from this month's Royal Rumble.

PWInsider notes that Paige is well thought of among WWE officials and that they will likely take care of her with a non-physical role in the company.