Paige Quits WWE? Says She "Can't Deal With This Company" Anymore
Paige speaks out as WWE's 3rd party content ban comes into play.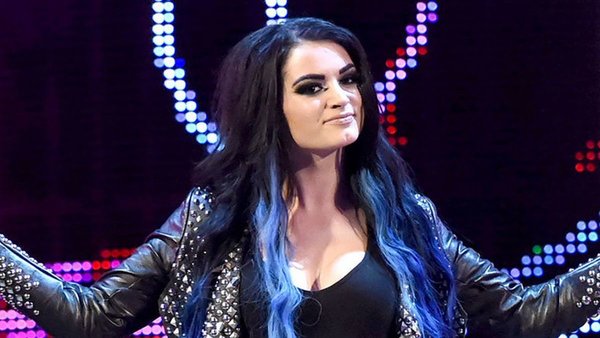 WWE's oft-criticised third-party content ban is finally coming into play, with the promotion seemingly going through the process of closing down its independent contractors' external revenue sources.
Speaking on his Discord yesterday, AJ Styles confirmed his Twitch and Mixer channels were closing, as "WWE is making some changes that involve streaming" (h/t Wrestling Headlines).
Mia Yim tweeted to similar effect:-
Cesaro, Zelina Vega, and Aleister Black also talked about the situation on their respective platforms.
It was Paige, however, who delivered the most passionate response, stating that she "cannot deal" with WWE anymore:-
"I've honestly got to the point where I cannot deal with this company anymore. So now I have to make a very important decision. I'm f*cking tired, man. I broke my f*cking neck twice, twice for this company, over f*cking worked. I broke my neck twice for this company and they don't realize that this community isn't just about f*cking subs. It isn't about that. It isn't about that. We built a wonderful community, a wonderful f*cking family where this is an escape for a lot of people, including myself."
She continued her understandably emotional address by talking about how much Twitch streaming meant to her:-
"I can't wrestle anymore, I was worked so hard in WWE that I can't wrestle anymore. My neck is f*cked, my whole dream got taken away from me, dude, and I had to have something that fulfilled even a small part of that huge f*cking void that I lost with wrestling. A huge f*cking void. I couldn't wrestle anymore, something I lived, breathed, f*cking s**t wrestling since I was a fetus, dude, and it got ripped away from me, and I had to find something that even filled a little bit of that. Twitch was such a wonderful thing for me, it's such a wonderful place for me."
Paige added that while she could understand WWE making this move for full-time TV performers who are injured every day, she doesn't have that luxury anymore, and needs something to "keep her sane." Twitch was her escape from the drudgery of sitting in her house all day.
The former Divas Champion and SmackDown General Manager also spoke on how WWE handled her leaked private photos and videos:-
"I had a terrible couple of years where I had tapes leaked about me, where I popped a couple of drug tests because I was in an abusive f*cking relationship, dude. And that's the only thing I could f*cking do. See, people think I should be thankful that I still have a f*cking job, right? And I am, but it doesn't mean I should be treated like f*cking s**t."
She is still considering unionisation, saying she has already spoken to a lawyer about it, adding the following:-
"This is bigger than Twitch, it's about taking f*cking control of your own life and not being controlled by anyone. I gave ten years, man. I poured my f*cking heart and soul into this. I had a bad couple of years like every motherf*cker has. I'm not the only one who is f*cking controversial around here, I'm not the only one. It's f*cking louder when it comes to me because I'm a f*cking female. I hate using that because I'm a woman but it's because I'm a woman and women don't usually stand up for themselves."
Paige said she will continue streaming until she sees how things play out, promising to continue speaking her mind over the next few days.
Create Content and Get Paid
---