Paige Teases Possible WWE Return To In-Ring Competition
Will Paige follow the footsteps of Daniel Bryan & Edge back into the squared circle?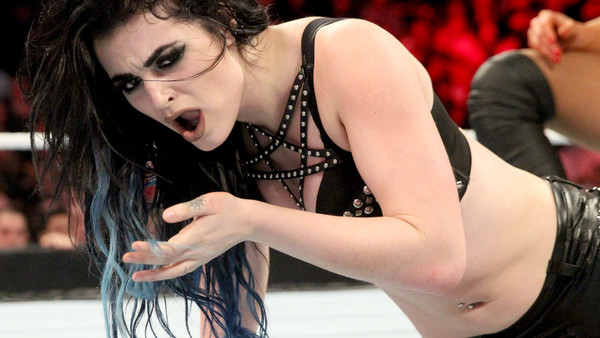 According to the latest report from Fightful.com, former WWE superstar and multiple-time women's champion Paige still believes that she could someday make it back to active in-ring competition.
Paige had to announce her retirement from in-ring competition back in 2018 after enduring multiple neck injuries. She competed in her last match at a house show in December 2017, where she aggravated a neck injury after taking a kick from Sasha Banks.
Paige sat down with Renée Paquette on her Oral Sessions podcast and quoted that she still considers herself a wrestler despite not stepping inside a ring since December 2017.

She had the following things to say about a potential in-ring return. It starts at the 42:57 mark on the podcast.
I got chills when I saw Bryan and Edge talking to each other backstage. It was so inspiring and makes me feel good. I haven't had any issues with my neck right now. Sometimes I'll wake up and it feels weird, but it will go away. I'm going to get my neck checked really soon to see the progress of it. Hopefully, it looks good.
I'm not saying any form that they're going to clear me, it's literally just a check-up, but I am intrigued to know how my neck has progressed. It feels good. It scares me as well to come back to wrestling because I really want to and would come back tomorrow, but I'll have it in the back of my head like 'what if something happens and I do get paralyzed?
It does scare me and I know I'm not going to be fully ready mentally to come back, but watch out world, when I am mentally ready to come back, everyone is in trouble.
The WWE Universe has already witnessed two miraculous comebacks from Daniel Bryan and Edge in recent years but could Paige be the next to return?
Create Content and Get Paid
---