Paige VanZant Confirms She's Held WWE Talks
Former UFC fighter Paige VanZant keen to pursue a wrestling career once her schedule frees up.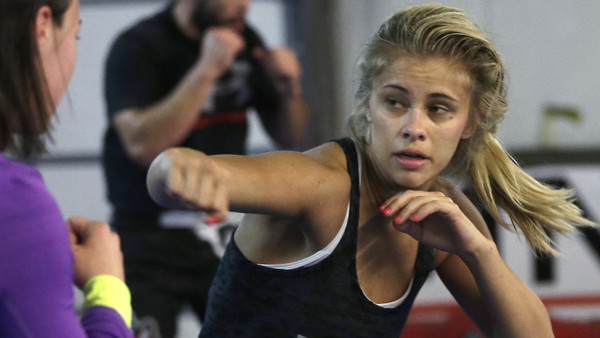 Having long been rumoured to sign with WWE, former UFC fighter Paige VanZant has revealed that she has actually had talks with Vince McMahon's sports entertainment juggernaut.
In a new interview with Chis Van Vliet, VanZant detailed how not only has she held tentative talks with WWE, but she's also visited the WWE Performance Center – explaining how she has some interest in possibly taking up a career in professional wrestling.
On the topic of her possible interest in a wrestling career, VanZant explained:
"I do. I get asked about WWE a lot, and I do feel like it's something I would be very good at because I kind of have the best of both worlds. I was a dancer where I was used to the entertainment and the showmanship side of it, and the combat sports side obviously goes into WWE."
VanZant signed a four-fight deal with Bare Knuckle Fighting Championship in August of last year, and she's actually due to make her debut for the promotion tomorrow.
At this point, 12 Gauge feels that she wouldn't be able to commit to a pro wrestling career while still competing for Bare Knuckle, but she did add that she is keen to pursue wrestling once she has more free time in her schedule.
Given how Paige VanZant is still only 26, there's still plenty of time for her to follow in the footsteps of the likes of Ronda Rousey, Cain Velasquez, Dan Severn and Ken Shamrock should see choose to turn her full attention to pro wrestling.
Create Content and Get Paid
---