Paige's Boyfriend Blasts Triple H On Twitter
The Game's media jokes didn't go over well with Paige or her man...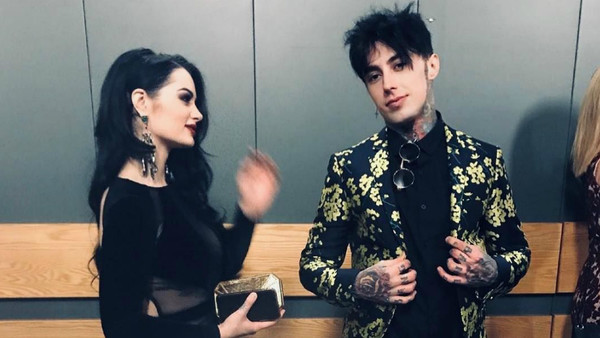 Social media has been blowing up in both support for Paige and criticism about a joke Triple H made during a recent media scrum in the UK.
Speaking before NXT UK TakeOver: Blackpool II, 'The Game' discussed the likelihood of talents like Edge or Paige ever returning to the ring. On Paige, he said the following.
"I'd love to see them step into the ring and compete. More importantly than that, though, I'd like to see them live long and healthy lives. Edge has kids. You know, Paige, she probably has some she doesn't know of. Their health comes first. They're people first. This is all great but, at the end of the day, it's not everything."
That didn't go over well with Paige or her boyfriend Ronnie Radke. Both took to Twitter and shared their frustrations in different ways.
Paige went for a diplomatic response, claiming that fans will continue to tease her about her past if her own boss is still doing it. Meanwhile, Radke went in all guns blazing and simply Tweeted, "It's f*ck @TripleH all 2020".
Triple H has yet to comment on the uproar stemming from his joke.
Create Content and Get Paid
---