Pat McAfee To Take WWE Hiatus
McAfee is stepping away from SmackDown immediately.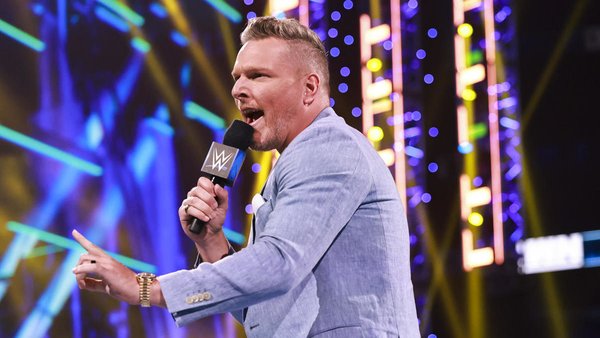 For those who love nothing more than hearing the energetic, engaging, entertaining tones of Pat McAfee on Friday Night SmackDown, we're afraid we've got some bad news...
Having recently landed a new role on ESPN's College GameDay, McAfee has today revealed - on The Pat McAfee Show - that he'll be taking a hiatus from SmackDown action due to this new gig. The former NFL standout was sure to reiterate that he will be returning to his full-time WWE job, but that his new schedule means his SmackDown commentary spot will be put on hold for the foreseeable future.
McAfee has WWE's full blessing to work on College GameDay, with that show airing live on Saturday mornings throughout college football season. As noted by Pat, he did at one point push to do both SmackDown and College GameDay, but WWE deemed it better for his wellbeing to just focus on GameDay for now.
SmackDAHN will be on hold for a little bit while I do College GameDay.. I'm still VERY much in the WWE family & will still be doing things with WWE#PMSLive pic.twitter.com/bhSpOYg3wW

— Pat McAfee (@PatMcAfeeShow) September 7, 2022
Pat will be in Austin, Texas this Saturday as the University of Texas take on the University of Alabama, so that means his WWE absence will be felt immediately.
As for who will replace Pat McAfee alongside Michael Cole on Friday nights for this next little while, that remains to be seen.