Paul Heyman Calls Sought After WWE Match "A Masturbatory Fantasy"
WWE's Paul Heyman doesn't view this company mega match as anything more than fantasy.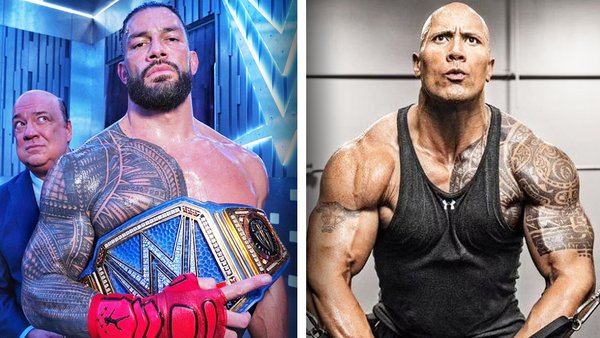 Paul Heyman had some...choice words for fans excited by the prospect of one day seeing Roman Reigns vs. The Rock on WWE pay-per-view.
The iconic manager told SportsKeeda that the mega match remains "a masturbatory fantasy" for now. In fact, Heyman isn't all too interested in waxing lyrical about it until Rocky actually signs his name on the dotted line in an official WWE meeting.
Vince McMahon must be interested in coaxing The Rock back into the WWE mix for a match against his cousin Roman - that bout has been on the lips of fans ever since Rocky raised Reigns' hand up in celebration at the 2015 Royal Rumble.
Paul E tends to stay in character during his interviews. There are moments of reality, but Heyman enjoys acting like he really is the 'Special Council' for Roman and represents his brand in front of the media. So, with that in mind, it's important to remember that he was probably kayfabe-goading The Rock a little with his words.
"Masturbatory fantasy" is certainly one way to describe the thought of Rocky vs. Roman at 'Mania 39 though!
Create Content and Get Paid
---