Paul Heyman Shoots On Possible Roman Reigns Vs. Brock Lesnar WWE Match
When does Paul Heyman think WWE will book Brock Lesnar vs. Roman Reigns?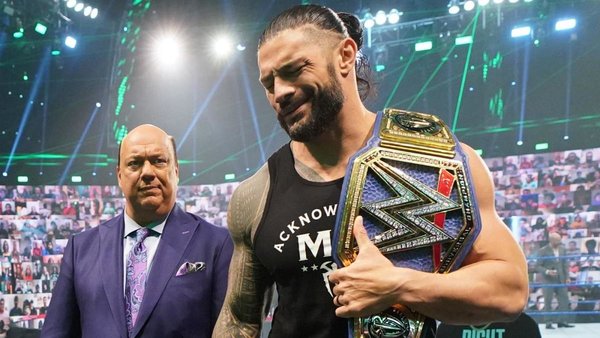 Paul Heyman has described a potential Roman Reigns vs. Brock Lesnar showdown as "hypothetical".
The ever-outspoken manager told DAZN that Lesnar would only appear on WWE television again if he wanted to. In other words, nobody is going to force Brock to do anything - he doesn't need the money, is quite happy back home on his farm and maybe doesn't even see a bout with Reigns as something he needs to rush into.
Interesting.
Heyman was typically poetic with his answers during the interview, but even he must admit that a battle between his current and former clients would be a must in 2021. Or, it could be something that WWE want to sit on before playing that card come WrestleMania 38.
They've got options, and Paul E knows it.
Rather hilariously, Heyman also fired back at suggestions Brock would return soon by saying, "If your aunt had balls, she'd be your uncle". That surely caught the interviewers off-guard, and raised an eyebrow or two.
Paul can be as coy as he likes. WWE won't want to leave Lesnar vs. Reigns on the back-burner forever, because there's cash to be made.
Create Content and Get Paid
---