Paul Heyman: WWE Champion Big E Must Break Away From New Day
Do you think WWE Champ Big E must leave New Day behind? Paul Heyman sure does.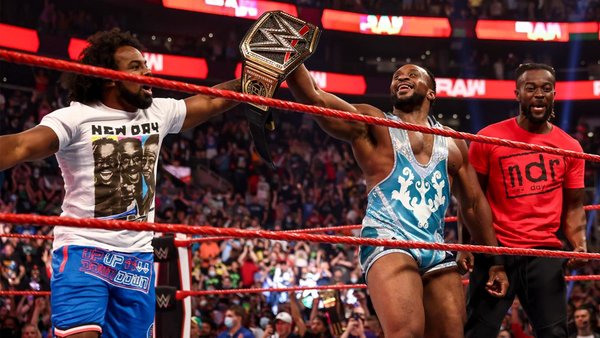 Paul Heyman thinks it's the right time for Big E to leave New Day behind.
The iconic manager shared this thought on the 'Eat Sleep Podcast Repeat' show - Heyman believes E has to start focusing solely on himself rather than sharing the spotlight with Kofi Kingston and Xavier Woods occasionally. Admittedly, that's a bit easier now he's WWE Champion (and on a different brand), but it's still not enough for Paul E.
Heyman's media appearances always come with a splash of kayfabe. He stays true to his character, basically, and that can make true analysis difficult. Here though, Paul seemed to suggest that New Day has run its course, at least for Big E.
The 'Special Council' compared E's situation to that of his current on screen client Roman Reigns. Heyman said that Roman didn't come into his own as a megastar until leaving The Shield. To Paul, it makes perfect sense that Big E would want to do the same with his New Day brethren.
He called it an "individualistic approach", and pointed to former champs like Brock Lesnar, Bruno Sammartino and Steve Austin as proof that the lone wolf route is best for World Champions.
Create Content and Get Paid
---