Paul Wight On How AEW Allows Talent To Make Mistakes
The former Big Show discusses differences between the WWE and AEW environments.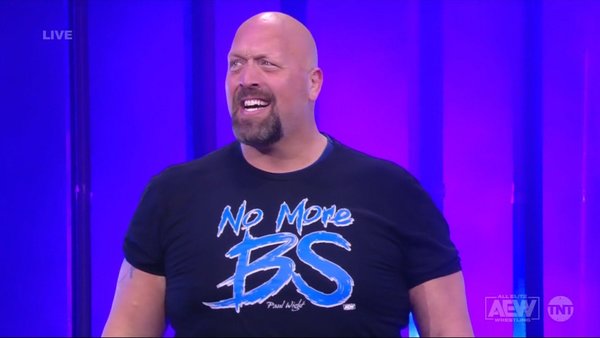 Nowadays a mainstay of AEW programming as part of the Dark: Elevation announce team, Paul Wight has been discussing how vastly different the All Elite landscape is to that of Vince McMahon's WWE.
During an appearance on Busted Open Radio, the four-time WWE Champion explained how Tony Khan very much gives talent the chance to sink or swim on their own merits, while Wight also detailed how AEW stars are allowed the freedom to make mistakes and learn from them.
"He [Khan] gives them all the opportunities to get over and to be successful, but there's no pressure to make a mistake. We all makes mistakes, it's how we learn. But being able to make a mistake, recognise the mistake and get over that mistake and move forward is very critical in a younger talent's career, I think."
The former Big Show would add:
"Having that freedom, like, 'Okay, I made a mistake. It's not like I'm going to be taken out back and flogged for making a mistake'. It's a much more creative environment."
On the other side of things, Wight explained how Vince McMahon has talents act in the way that Vince McMahon wants, rather than allowing the creative freedom afforded by Tony Khan and AEW.
One other interesting point to note, is the World's Largest Athlete also again reiterated how he's "itching" to get back in the ring again – with many viewing it as only a matter of time before Paul Wight gets to compete in an AEW ring.
Create Content and Get Paid
---