Paul Wight Reveals Captain Insano Gimmick "Might Be Coming Around Again"
Just when you thought you'd seen it all, a Captain Insano comeback now looks to be on the cards...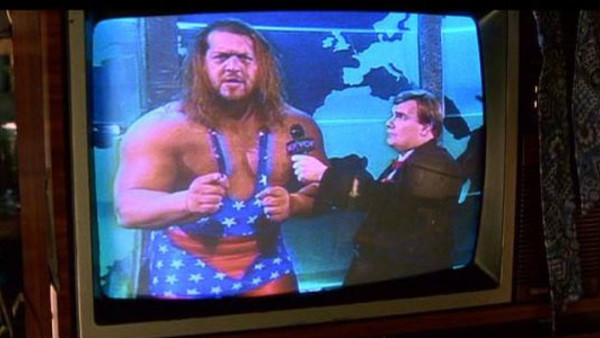 A return to his Waterboy character of Captain Insano could be on the cards for Paul Wight in AEW, the star revealed on a Twitch stream with fellow All Elite talent Miro.
Wight, who wrestled under the moniker of Big Show in WWE from 1999 to February of this year, famously played the part of the larger than life Insano in the Adam Sandler 1998 comedy. Now, nearly 25 years on from his hilarious cameo in the flick, Wight has confirmed that AEW President Tony Khan is trying his best to get hold of the rights for the character in the hopes of bringing the well-known personality to the land of All Elite.
As Wight put it:
"Captain Insano might be coming around again. Tony Khan is really good friends with one of the writers or creators of Waterboy and the Captain Insano character. Tony is trying real hard to try and get the rights to that and do something with it. I told Tony, 'If you get Captain Insano, I will rock the ever-loving !*$% off of it.' I'll get the red boots and everything CAPTAIN INSANO SHOWS NO MERCY! It'd be a fun gig to break out Captain Insano every now and again."
Should Khan manage to get hold of the rights to Insano from one of the Waterboy creators, seeing Wight crack out the red boots and stars and stripes get-up of Bobby Boucher, Jr.'s wrasslin' idol would no doubt pop those in attendance as and when he reared his head - hopefully equipped with a luscious wig.
It's worth noting that AEW did actually file to trademark 'Captain Insano' in March, but that filing was said to be aimed more at video games, with it being viewed as a potential teaser for a playable character in the upcoming AEW console game more than anything.