Production Botch During Drew McIntyre's WWE Raw Ring Entrance?
If you're wondering why you could hear Michael Cole saying "16-time champion", here you go.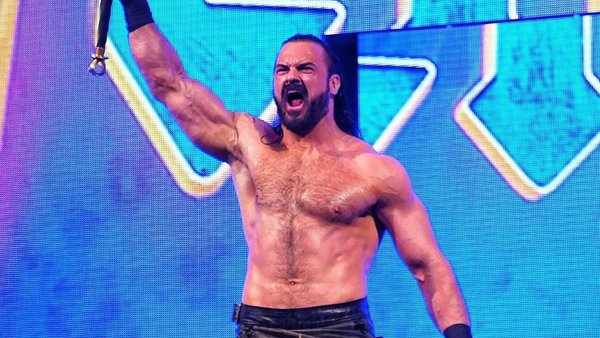 What appears to be a production botch resulted in WWE accidentally playing quiet audio of Michael Cole saying "16-time champion!" during Drew McIntyre's ring entrance on last night's episode of Raw.
Understandably, given the noticeable sweetening of crowd reactions since live audiences returned to WWE shows, this led to immediate criticism that the company had failed to edit commentary out of piped-in audio for Drew's entrance. This doesn't seem to be the case.
The audio clip appears to have come from the Roman Reigns vs. John Cena SummerSlam 2021 video package that aired during last night's show. Here's the relevant clip:-
This is the exact part of the clip that played pic.twitter.com/5eTavEQxOI

— Lix (@KingFelixG) August 3, 2021
Cena will look to claim his 17th world championship when he and Reigns meet for the latter's Universal Title at the 21 August pay-per-view.
McIntyre continued his feud with Jinder Mahal last night, wrestling the former WWE Champion's sidekicks Veer and Shanky in a two-on-one handicap match. This ended when Mahal hit the ring and clobbered Drew with a steel chair, prompting the disqualification, before him and his crew lined up to attack McIntyre as revenge for Shanky's chair-assisted beatdown two weeks ago. Drew ended up chasing them off with his sword.
Create Content and Get Paid
---