Quiz: How Well Do You Remember Edge's WWE Career?
Can you take the Ultimate Opportunity to prove your Edge knowledge?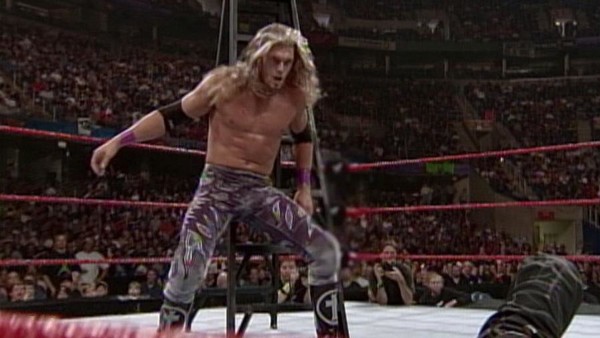 Edge shocked the world when he made his unexpected return at the Royal Rumble last month. The moment that those first few words of his theme song hit, countless members of the WWE Universe - in the arena and at home - lost their damn minds, only because the Rated-R Superstar went and pulled off the impossible.
There was once a time we thought that we'd never see Edge compete in a WWE ring again and, after his emotional retirement ceremonies in 2011, who could blame us? Yet somehow, someway, he followed in the footsteps of fellow prematurely retired superstar Daniel Bryan and defied the odds to make a historic comeback - kick-starting a whole new era of his legendary career.
Speaking of his career, Edge accomplished some incredible feats during his initial decade-long run with WWE, winning a combined 31 championships, main-eventing countless PPVs and becoming the very first Mr. Money In The Bank.
That being said, it's been forever and a day since the 'Master Manipulator's glory days, so just how well do you actually remember them? Is this quiz destined to steal the victory or are you the true ultimate opportunist? Let's find out...
Answers at the end!
1. Who Did Edge Spear From A Ladder At WrestleMania X-Seven?