Randy Orton Suffered Concussion At WWE SummerSlam 2016
And WWE knew about...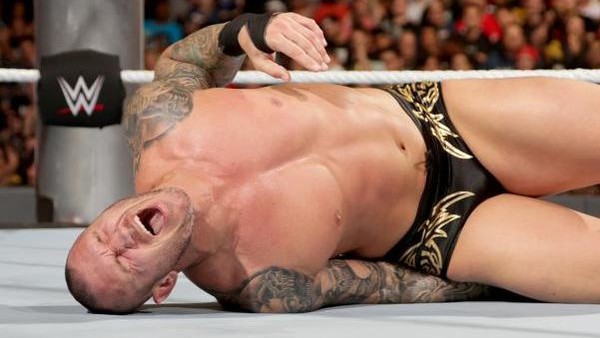 On Monday night, Randy Orton returned to in-ring action, teaming with John Cena against Erick Rowan and Bray Wyatt in the main event of a Smackdown house show. Cena wrestled the majority of the match, with Orton only there to receive a hot tag and land a match-winning RKO. He took no other bumps during the course of the match.
The news of Orton's in-ring return would have confused those who watched Backlash on Sunday, where Orton pulled out of his scheduled match with Bray Wyatt due to an undisclosed injury, being replaced by Kane. According to the Wrestling Observer, The Viper received a concussion during his match with Brock Lesnar at SummerSlam 2016 and wasn't cleared to return to action.
The concussion came at the end of the match when Lesnar delivered a flurry of stiff elbows, opening Orton up the hard way. According to Dave Meltzer, this news has been covered up by WWE in order to deflect criticism for the match finish. The finish raised plenty of eyebrows at the time, with many questioning the logic in having Lesnar, former UFC fighter, hit Orton with real blows to the head, even if he wasn't doing so with full force.
In today's day and age, with everything we know about unprotected blows to the head and concussions, it was hardly the smartest finish. That Lesnar disappeared from TV immediately afterwards also makes you wonder whether or not it was worth it. Yes, WWE can always reference the incident if they want to, but the beating wasn't given much attention in the days and weeks afterwards and was thus quickly forgotten about.
More importantly, if WWE knew that Orton would be unable to compete at Backlash but advertised him despite the fact, then that's a clear slight on WWE fans who watched the show wanting to see his bout with Bray Wyatt.
We'll have more on this story as and when it develops.
Create Content and Get Paid
---