Randy Orton Vs. Big Show Draws Lowest Quarter-Hour WWE RAW Rating Ever
Two legends drag WWE's former flagship show to an all-time low.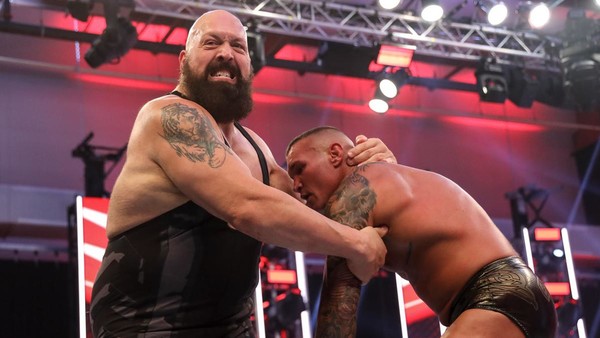 This week's Big Show vs. Randy Orton main event was a certified ratings disaster for WWE RAW, drawing the lowest quarter-hour 18-49 number in the show's long history.
Dave Meltzer tweeted the freely-available information on Tuesday evening:-
While wrestling viewerships have slid throughout the Empty Arena Era and there are other factors playing into the demise, that Orton vs. Meltzer was built for several weeks and still sparked such a drop increases the programme's culpability.
RAW ended up tying the show's lowest ever average 18-49 rating on the night as well, coming through with 0.46. Total viewers increased from the previous week's all-time low of 1.56 million to 1.63 million - though this is the second-worst number in RAW history.
Here's how the hours broke down on 20 July:-
Hour one: 1.74 million viewers
Hour two: 1.61 million viewers
Hour three: 1.54 million viewers
That hour one figure is a decent increase on the previous week's 1.58 million, perhaps due to a spike coming out of the Horror Show at Extreme Rules pay-per-view, though viewers consistently dropped out throughout the evening.
RAW finished as the 21st most-watched show on the night but fourth amongst non-news shows.
Create Content and Get Paid
---