Randy Orton Vs Brock Lesnar At WWE SummerSlam 2016 - Confirmed
The Viper is coming for The Beast.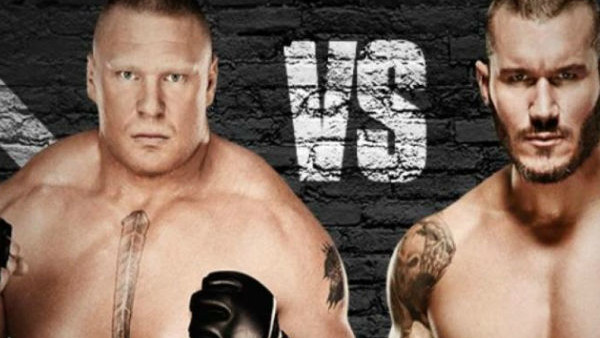 On Raw, fans were told that on Thursday night's SmackDown, Brock Lesnar's SummerSlam opponent would be revealed. However, it looks like WWE has already let that news slip, as Aftermath TV on SportsNet in Canada has announced that Randy Orton is set to challenge The Beast.
This was the rumored match as of late, so it's not too shocking to see it going down. Still, its's exciting news, as it confirms Orton will be healthy enough to return for the one of the biggest shows of the year, and that he'll finally get another shot at Lesnar. It also gives us a fresh match-up.
Ever since Lesnar's return, he's battled John Cena, The Undertaker, and Triple H multiple times, but the company never found time for him to take on Orton. That's finally changing.
Lesnar and Orton haven't competed in a one-on-one match since 2002 on an episode of SmackDown. That was before Orton had even developed his "Legend Killer" persona. The two have had drastically different careers in that time, and are ready to show how far they've grown as performers since last meeting in their very early years.
A healthy and rejuvenated Orton, and Lesnar hot off his UFC 200 fight should help create a lot of buzz heading into the show.