Ranking All 37 WWE WrestleMania Stages - From Worst To Best
Grand and bland stages, throughout the ages.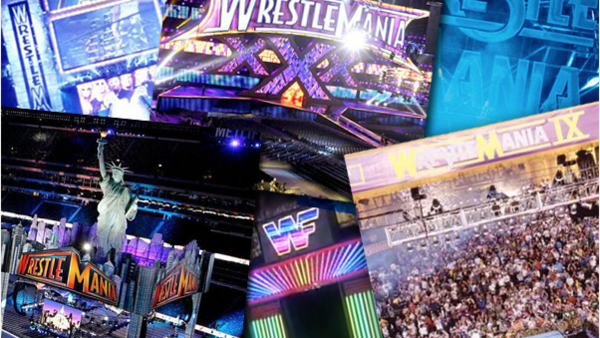 It's the time of year to start getting excited about those first work-in-progress shots of the WrestleMania stage.
Orlando's 'Ultimate Thrill Ride' arrangement in 2017 had thousands wondering if the ramp could really be that long, if it was indeed a rollercoaster forming atop the stage and if a ginormous ring-shaped-roof was a high enough height for Shane McMahon to fall from without killing himself this time. 2019's giant screen ended up being just that, but the Metlife setting promised more from a 2013 arrangement immediately immortalised as a classic. 2020's pirate theme was sunk by the pandemic but resurfaced bolder than ever one year later.
The intrigue and fantasy doesn't always match the reality, but it doesn't make all the speculation any less enjoyable. Previous years have revealed the making of classic and classically absurd structures alike that still don't look truly complete until the 'Show Of Shows' itself actually kicks off, but the 'Grandest Stage Of Them All' wasn't always quite so glorious.
The WWE is virtually unrecognisable from how it was in 1985 when WrestleMania began, 1995 when the entire industry attempted to escape a nadir or even 2015 when 'Divas' still dominated female wrestling divisions. Wrestling always changes, and the annual showpiece has changed along with it. Though, not always for the better...
32. WrestleMania 2000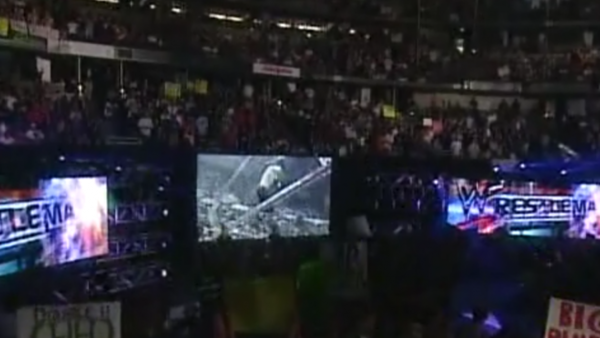 In every sense a mishandled disappointment, WrestleMania 2000 existed on another planet to the rest of WWE's output at the time. The company was receiving mainstream attention at a level not experienced since Vince McMahon's headiest 1980s pomp, but profoundly failed to capitalise on it at the 'Show Of Shows'.
In look alone, the show was a soul-destroying misrepresentation. A ring decked almost entirely in black didn't remotely represent the vibrancy on television every week, nor did a p*ss-weak stage made up of smaller TitanTrons than the ones blasting out the images of the household names on Raw and SmackDown.