Ranking Every Major CM Punk AEW Match - From Worst To Best
Which major AEW bouts were 'The Best in the World's best?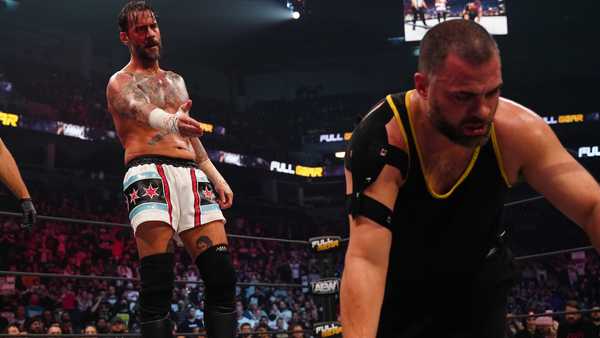 Just over two years on from 'The Voice of the Voiceless' making his long-awaited return to wrestling, CM Punk has now officially left the All Elite building.
And what a wild ride it was, eh.
Even in such a disappointingly short amount of time, the controversial figure managed to reach the top of the AEW mountain, help Tony Khan's company achieve some of its highest PPV numbers ever, and elevate a ton of super talented stars of tomorrow along the way.
But things were never honestly the same in the wake of that fateful night in Chicago back on September 4th, 2022.
After setting fire to the promotion with a muffin in hand, colliding with some EVPs backstage, and also tearing his triceps not long after returning from a self-inflicted broken foot, his eventual comeback in June of this year would sadly bring more of the same as a backstage scuffle with Jack Perry and TK brought an end to this bittersweet final AEW run for the Punker.
With this divisive icon's days of being All Elite now very much over then, it's time to rank each and every one of 'The Best in the World's major AEW matches and remember those good to great to masterful Punk moments in front of the camera.
12. Vs Satoshi Kojima (Forbidden Door 2023)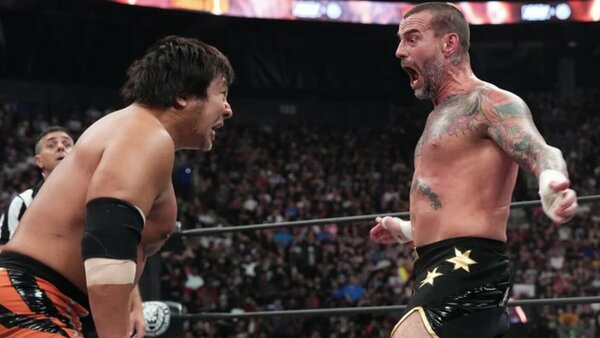 A week after finally returning to the AEW spotlight post-Brawl Out chaos, CM Punk kicked off his Owen Hart Foundation Tournament run with a fun but forgettable fight with Satoshi Kojima at Forbidden Door 2023.
Now sure, seeing 'The Best in the World' back on an All Elite PPV was a treat for many. But this particular match was likely just booked as a cute reference to a prank Punk pulled on Gabe Sapolsky nearly two decades earlier as he unleashed many a "LARIAT!" on the Japanese legend, and as a way to squeeze the controversial attraction onto the card.
Watching Punker have a laugh leaning into the Toronto boos by imitating Kojima's pec pops, chucking out a defiant Hogan leg drop, and being inadvertently walloped in the nads by his rival here wasn't a wasted 13-minutes by any means.
However, few will be quick to jump to his one and only Forbidden Door outing when choosing to relive this otherwise rarely dull time under AEW contract.