Ranking Every Major Monday Night Wars Jump From WORST To BEST
But whose side is he on?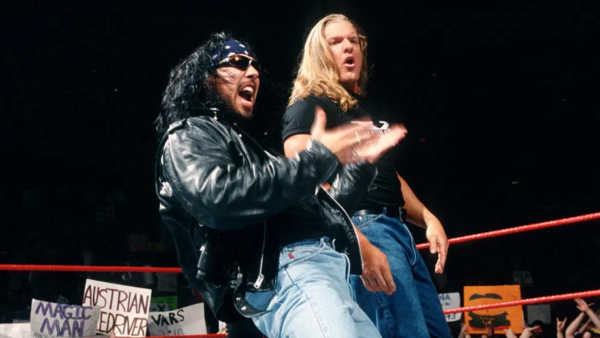 It's wartime once again, but sadly, even if the threat of competition is driving the WWE product into more interesting territory, one thing just won't be the same: talent jumps.
In this online-all-the-time world, everybody is too connected to experience that shocking disconnect when a talent trades sides. Back in that fabled day, you had to pay for a Wrestling Observer Newsletter subscription or the Power Slam hotline to get the scoop on which talent was pissed off, which talent was angling for a move—which talent Eric Bischoff didn't have a clue what to do with because they hadn't arrived, at his lap, like a pole dancer on his wife's.
And, even then, the contracts were different in a world that was far from corporate.
Some acts were able to "work the dirts" because they worked on the sort of handshake deals nobody works under anymore. Most every WWE performer is tied to a long-term deal, and if they're close to running it down, there are exponentially more insiders plying their trade ready to break the news. That is, if they don't break it themselves with a thinking-face emoji and a #10months hashtag.
But, if you can't look forward to the future, you can make like Johnny Swinger and get stuck in the glorious past…
15. Bret Hart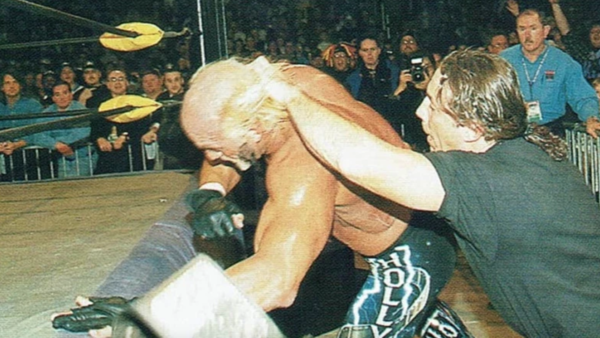 Bret Hart: the best wrestler on the planet, who exited the WWF in the most wild of circumstances as the most controversial and talked-about star in the game, was introduced to WCW fans as…
…a referee!
Immediately absorbed as a tertiary player into the nWo drama fans thought would come to an enthralling, euphoric end at the pay-per-view promoted as expressly that, Hart guest refereed a dire comedy match between Eric Bischoff and Larry Zbysko. He also restarted the main event, in a finish informed by the Montreal Screwjob, in which Hogan legit screwed Sting as a result of his political gamesmanship. WCW WCW'd its biggest event ever, and WCW WCW'd Bret Hart.
The question isn't Did Hart's no-compete clause scupper plans?
The question is Why the f*ck did WCW debut him as a referee?
WCW and Bret Hart was an unhappy marriage without the honeymoon.