Ranking Every WrestleMania Retirement From Worst To Best
From the Boneyard to Baron, WrestleMania history is filled with iconic retirements.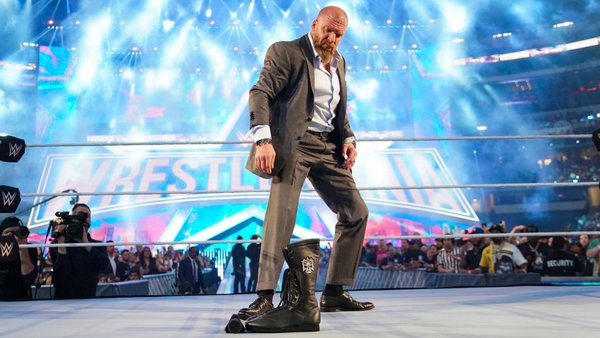 In the wacky world of professional wrestling, there is no better way to go out than on the grandest stage of them all. Of course, the word 'retirement' is meaningless in pro wrestling so take all of this with a pinch of salt, but bowing out with a loss at the Showcase of the Immortals is the perfect way to depart.
Some of the biggest names in pro wrestling history have done just that, at least in a wrestling sense. As WWE has become more and more obsessed and addicted to its own past, more big names creep out of retirement for one last dance at WrestleMania. As such, this list is a who's who of first-ballot Hall of Famers.
And JBL.
In terms of match quality, everything from iconic to Baron Corbin awaits. Wrestling is an incredibly physical expression of art, but Father Time has no interest in such things, he is only here for physical deterioration embellished by aches and pains. In some of these classic matches, the physical limitations added to the story. In others, they were a stark reminder of what used to be.
Not that it matters. Retiring at WrestleMania is the ultimate way for a career to end, after all.
9. John 'Bradshaw' Layfield - WrestleMania XXV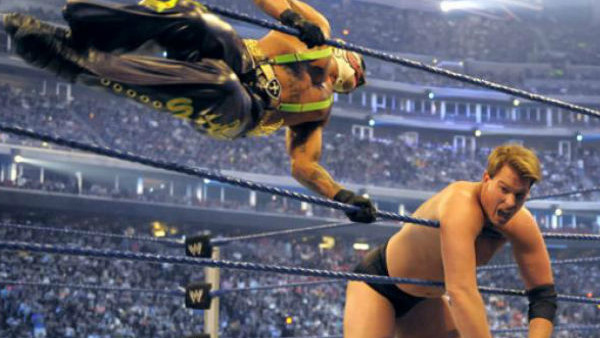 On a list of epic WrestleMania moments, adding this one seems like a joke. After his Intercontinental Championship to Rey Mysterio in 22 seconds at WrestleMania 25, John 'Bradshaw' Layfield threw a hissy fit and told the 72,744 in attendance that he quit. There was an initial response of shock before everyone sort of realised what was going on and returned to whatever they were doing beforehand. Despite whispers of impending retirement, JBL's swansong still felt thrown together.
Truth be told, JBL ended up as something of a pro wrestler overachiever. Justin 'Hawk' Bradshaw, The New Blackjacks and Acolyte Bradshaw (initially) all fell somewhat short before he found comfort as a beer-drinking compadre of Ron Simmons, as the Acolytes found their stride as the APA. Bradshaw found his groove as a tag team wrestler, a role he seemed set to play for the rest of his career.
Somehow, from there came a World Heavyweight Champion, United States Champion and Intercontinental Champion, a main event character who helped propel John Cena into the stratosphere and solidified a new generation of top stars. JBL overachieved (and then some), but his WrestleMania retirement seemed more in step with the underwhelming first half of his career.