Ranking Every WWE Survivor Series Main Event From Worst To Best
27. The Undertaker Vs Yokozuna (1994)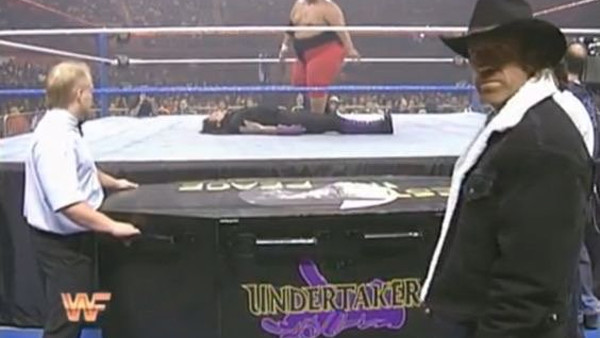 Bookending a bananas 1994 on pay-per-view for WWE, Undertaker and Yokozuna didn't have an ounce of silliness left in them after Royal Rumble's chaotic Casket Match.
That was at least bolstered by the presence of 10 other WWE Superstars and a memorably silly angle to write 'The Deadman' off television. This sequel had 100% more Chuck Norris but substantially less charm.
The 'Walker, Texas Ranger' star booting Jeff Jarrett in the chest was the highlight of the entire match in which Undertaker's revenge amounted to little more than a stepping stone to his next (equally rank) programme with IRS.