Ranking John Cena's WWE SummerSlam Matches From Worst To Best
Super Cena's Summer Scorecard.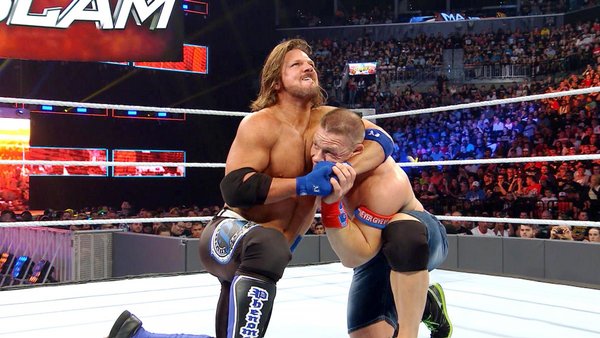 John Cena's return to wrestling was the industry's biggest news in a while, and no matter how fleeting his stay is, his match with Roman Reigns at summer's biggest bash screams money.
Cena has just about transcended the world of sports entertainment, but he's reminded us already that he's one of the best ever on the mic, and it's hard to doubt that he's kept himself in working shape for his first match back.
But how does his SummerSlam record stack up on the whole? As the business' top star for the majority of the past two decades, Cena has found himself in some major matches in WWE's second biggest annual event, and the quality has been variable to say the least.
Cena's SummerSlam performances range from star making turns to late stage reminders of just how great he was, to matches that showcase the worst excesses of the Super Cena gimmick.
Before seeing him take on, and presumably lose to, the Big Dog in Las Vegas, let's take a trip through the man who cannot be seen's best and worst summer blockbusters.
14. vs Baron Corbin (2017)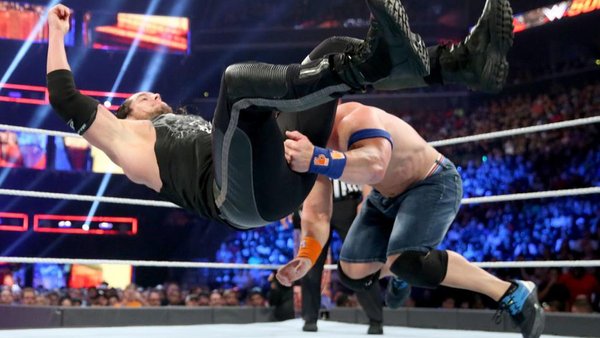 Bringing Cena's run of show-stealing SummerSlam matches is 2017's opener, a truly duff match that does absolutely nothing for John and even less for Baron Corbin. The Lone Wolf was a star on the rise, but suddenly had his push aborted (due, some say, to his outspoken views on concussions).
From Mr. Money In The Bank to curtain jerker, Corbin's fall was as swift as his climb. Wrestling Cena should be a great look for the guy, but this match is a non-starter. It's slow, dull, and ends with a Cena win (despite the veteran pretty much having one foot out of the door by this point).
If the match was designed to teach Corbin a lesson, it may have achieved that - no doubt he'll keep his criticism of WWE docs to himself to avoid a similar fate. If the intention was to open up SummerSlam 2017 with a bang, it could hardly have failed more comprehensively in its goal.
Neither man looks too interested in being there, and both should be happy that Big Show vs. Big Cass was on hand to steal the "dud of the night" mantle.