Real Reason Finn Balor Missed WWE Royal Rumble 2022
"I didn't want to take any time off. I wasn't injured."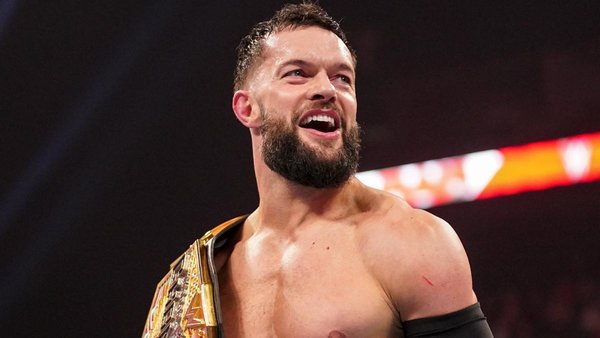 With several major names absent from this year's Royal Rumble premium live event, one of the most notable absences was that of Finn Balor.
After the Prince wasn't featured on WWE's annual January spectacle, some speculated whether Balor was injured, whether WWE bafflingly had no use for him, whether it was some creative decision, whether the star himself was unhappy, or any one of a bunch of wild theories to explain the two-time NXT Champion's absence.
In reality, Finn missed the Royal Rumble due to having to return to Ireland and renew his work visa.
Speaking to BT Sport, the current United States Champion detailed how his visa renewal had been pushed back and back due to COVID-19-driven travel issues, and that it was simply a case of him needing to head to Ireland and the US Embassy to fill out the necessary renewal paperwork.
The former Prince Devitt did add that this renewal means he won't have to worry about any further visa issues for another ten years, so that means he'll be free to stay in the US and crack skulls until 2032 if he so chooses.
A BT Sport exclusive...

"I didn't want to take any time off. I wasn't injured..."So why did @FinnBalor miss January and the Royal Rumble? ? pic.twitter.com/P72OJvB8Oi

— WWE on BT Sport (@btsportwwe) March 16, 2022