Real Reason Vince McMahon HATES Tag Team Wrestling
Why WWE will never have a coherent tag division under Vince's leadership...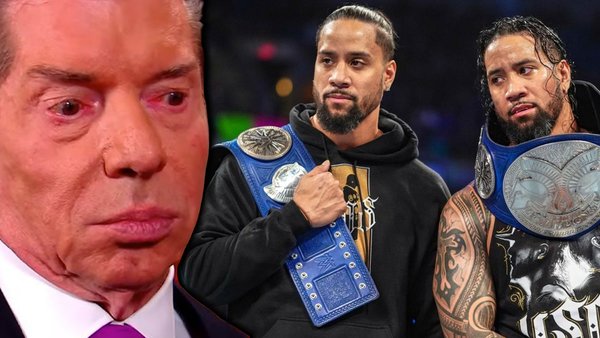 Vince McMahon's disdain for tag team wrestling is long-established, well-known, and the main reason why WWE never seems to be able to sustain a deep coherent, and engaging division, despite the scene's sporadic successes over the years.
The root of his hatred? It's simple. Tag teams are more expensive than singles wrestlers.
Speaking on his latest WWFreddie - Wrestling With Freddie podcast, former WWE writer Freddie Prinze Jr. claims that once, when the WWE Chairman and CEO was explaining why he didn't like tags, he said: "Freddie, I gotta pay four guys for one f*cking match."
This isn't the first time somebody who used to work for WWE has cited this exact reason. Last month, former WWE Tag Team Champion Charlie Haas claimed that McMahon sees tag wrestling as "an added expense," as he has to pay for another person on the road. Last year, Arn Anderson pretty much said the same thing, bringing stables and other factions into the conversation as well.
WWE's weak tag scenes have been a source of criticism for decades now. Given McMahon's attitude towards them and newfound obsession with "budget cuts", this is unlikely to change while he's at the top.
Create Content and Get Paid
---