Real Reason WWE Entrances Are Being Cut
There's a very valid reason why we've stopped seeing as many length entrances in WWE...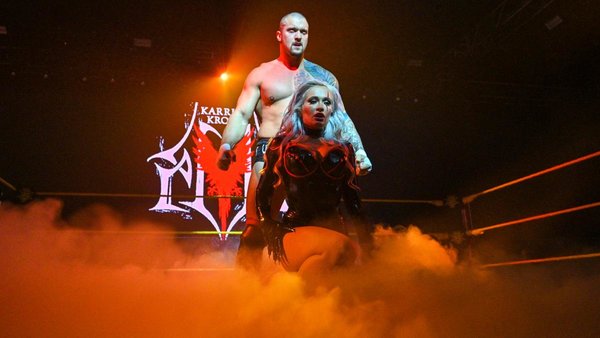 In recent weeks and months, WWE entrances – particularly where it pertains to the NXT brand – have been getting noticeably shorter. And now, the Wrestling Observer Newsletter reports that that is very much by design.
The latest Observer Newsletter reports that main driving force behind the decision to cut back on lengthy ring entrances is Shawn Michaels.
When NXT was still going head-to-head with AEW Dynamite on Wednesday nights, the Heartbreak Kid suggested shorter entrances as a way to stop viewers from flipping the channel to check out what was going on in All Elite Wrestling.
NXT of course doesn't have a Dynamite problem these days, with WWE's black and gold brand having switched its weekly programming to Tuesday nights, but the concept of relatively short ring entrances is something that has stuck – with the idea being that this allows more time for in-ring work or to develop storylines.
In an interesting sidenote, the belief behind the scenes in WWE is that Michaels started pushing for this change after his wife Rebecca was watching WWE programming and pointed out how lengthy ring entrances offer up the chance for a viewer to change channel. From there, Shawn brought the issue up with Triple H and changes were soon implemented.