Real Reason WWE Released William Regal & Other NXT Names
Here's why WWE just gutted its Performance Center/NXT talent pool.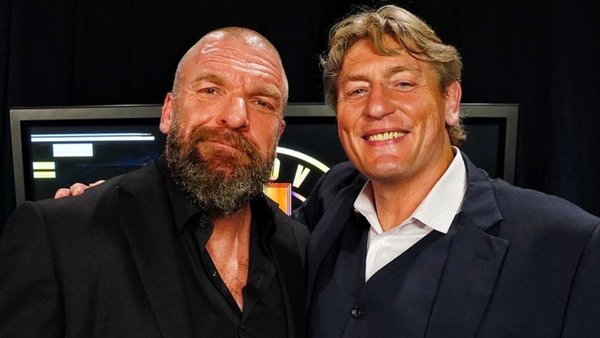 Yesterday saw WWE gut much of what remained of NXT's black and gold legacy, with long-serving scout and onscreen General Manager William Regal, producer Brian 'Road Dogg' James, wrestlers Timothy Thatcher and Danny Burch, and many more all let go from their developmental roles.
Sean Ross Sapp, who broke many of the story's most important details as they emerged, has now followed-up with backstage notes on the departures.
Via Fightful Select, Sapp stated that people familiar with the Performance Center and NXT stated that WWE's latest cull was done to remove people hired by Triple H (with Cathy Corino, who'd only been with WWE for three months, an exception). This wasn't denied by the WWE officials SRS spoke to either.
Road Dogg being let go seems to be considered the key piece of evidence for this. A close associate of Triple H for a long, long time, his release led to the impression that this was a clear changing of the guard.
WWE had previously informed Fightful that talent weren't amongst this latest round of cuts. This was before news of Thatcher and Burch's departures had trickled through, suggesting that the company had come to see the duo in different roles before they were let go. Each had been working as Performance Center trainers after being taken off television months ago - and neither had any creative plans lined up.
No internal message regarding the reason behind these departures was issued by WWE.
Create Content and Get Paid
---