Reason For Jimmy Uso's Lack Of Disciplinary Action Revealed?
WrestleMania 38 implications might explain why WWE's Jimmy Uso has returned to SmackDown.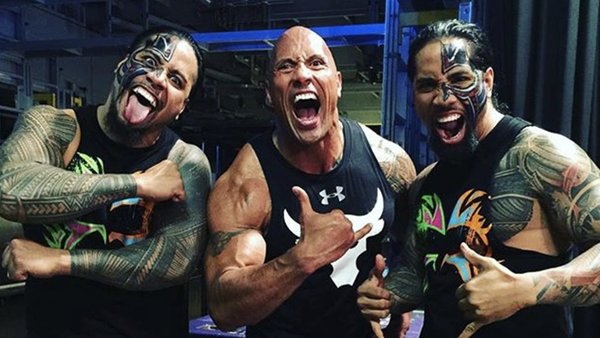 A week ago today, WWE's Jimmy Uso was arrested in Pensacola, Florida on DUI charges.
Despite reports circulating in the wrestling media that management was "extremely disappointed and legitimately pissed off," he returned to screens on SmackDown Live on Friday. WWE has yet to comment on the matter, foregoing the customary "WWE Superstars are responsible for their own actions" boilerplate statement.
The Wrestling Observer Newsletter's Dave Meltzer has speculated on Wrestling Observer Radio that upcoming storyline plans involving Jimmy Uso are too important to "adjust," which, if true, paints a rather dismal picture of the company's priorities. The arrest was no aberration; it is clear from Jimmy Uso's pattern of behaviour that, if it is left unchecked, he poses a not inconsiderable threat to the safety of himself and others.
Meltzer speculated - that distinction should always be made explicit - that these storyline plans involve The Rock and WrestleMania 38 in 2022. Meltzer hypothesised that WWE "doesn't want to make waves" ahead of it and that, at time of recording, "nothing's happening" in regards to a fine, suspension, or any other disciplinary action WWE may hypothetically take.
Create Content and Get Paid
---