Recent WWE Hall Of Famer Says He Had To "Grow Up"
Continuing to shoot on WWE's power players was doing nothing for this legend.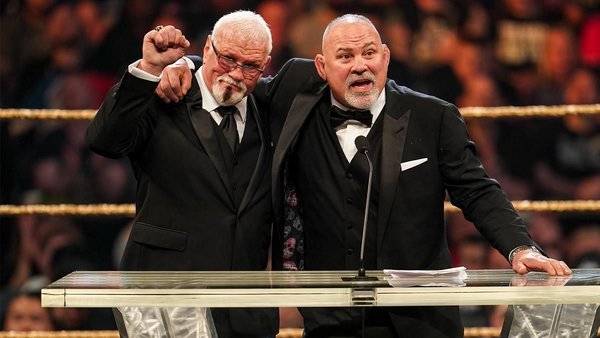 Recent WWE Hall Of Fame inductee Scott Steiner has admitted that he had to "grow up" before being inducted.
Steiner told 'The Detroit News' that he'd been carrying around "bad feelings" for the company (and the likes of Vince McMahon, Stephanie McMahon and Triple H) for years. Those who enjoy shoot interviews surely would've witnessed Scotty tearing those names a new one at least once since he departed WWE in 2004.
Steiner...didn't exactly keep his thoughts to himself, and in fact said some pretty controversial things about the promotion's bigwigs during Q&A sessions/podcasts. That's why some fans were shocked when WWE revealed that Scott and brother Rick would be honoured as part of the 2022 HOF.
It once seemed impossible that this would ever happen.
When discussing his old grudges with the paper, Steiner said: "You've gotta let it go". It wasn't doing him any good to cart around ill will; Scott had always maintained that his negativity was justified, but that weighed him down for a long, long time.
It's cool that Steiner is back on better terms with WWE, and that they were able to induct him.
Create Content and Get Paid
---