Recently Released Superstar Back Training At WWE Performance Centre
Which recently released talent has been back at the WWE PC?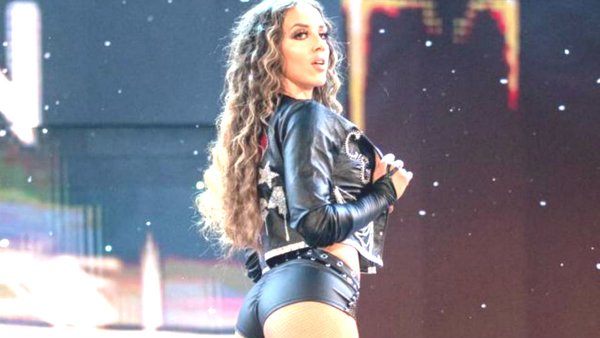 After suffering an injury scare over the weekend, the recently released Chelsea Green looks set to spend the next few weeks at the WWE Performance Center.
As Green detailed on her Green with Envy podcast, she heard a pop in her left arm when training with Santana Garrett this past weekend. Following a trip to the E.R., Chelsea reached out to WWE to see if she could rehab this injury at the Performance Center ahead of her return to action this July – and the company agreed for her to spend the next few weeks at the PC to get fully up to speed.
From the latest Green with Envy episode (via WrestlingNews.co):
"I reached out to WWE and they were kind enough to let me come into the Performance Center to use their Physical Therapist and rehab my arm. Thank God. I'm very thankful for that because the injury happened in a WWE ring, so even though I was released, they still take care of that injury."
The Canadian went on to add:
"If you're not American and you live in America, you know my struggle. The health care system is wild. It's very daunting when I see the prices of surgery or even the prices of just dropping into the E.R., so I'll be at the PC for the next couple of weeks, which is kind of funny and kind of awkward. I had a little bit of anxiety driving up to the Performance Center, but it's worth it to get this sh*t taken care of, and I have so many friends still at the PC."
As alluded to, Chelsea confirmed that this injury is in the same place where she previously suffered a break, although she stressed how there is no new break and she hasn't suffered a fracture.
Chelsea Green was one of several talents released by WWE on 15 April, with her 90-day non-compete clause due to expire on 14 July.
Create Content and Get Paid
---