Rejected Pitch To End Kofi Kingston's WWE Title Run Revealed
A sweeter ending for KofiMania than the Brock Lesnar squash, certainly.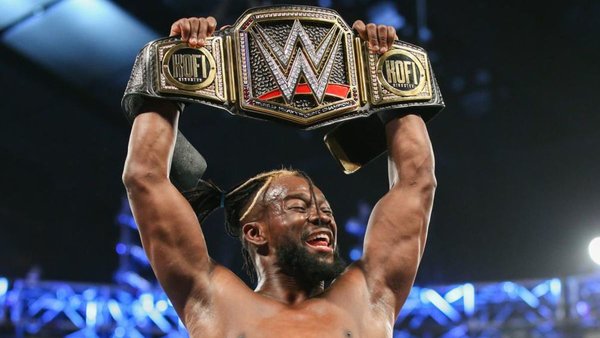 Kofi Kingston's run as WWE Champion may have been ended by a stablemate's hand had this Brian 'Road Dogg' James pitch gone through.
Appearing on Sportskeeda's The Wrestling Outlaws show, James revealed that prior to Kingston finally being dethroned by Brock Lesnar in 2019, he had suggested his New Day ally, Big E, taking the gold. 'Road Dogg' claims to have brought up the idea of E as 'The Guy' in WWE two years before the company finally pulled the trigger on him as a top champion, claiming to have loved his character and size.
An organic rise to prominence saw Kingston dethrone WWE Champion Daniel Bryan at WrestleMania 35, having spent much of 2019 getting over at main event level in a huge, natural way. A 180-day run with the belt followed for Kofi, who was eventually dethroned by Lesnar in a seven-second squash as SmackDown made its maiden FOX voyage on 4 October 2019.
Kingston has not come close to sniffing the championship since then. E, meanwhile, was WWE Champion for a shorter period between 13 September 2021 and 1 January 2022, when he too lost the belt to Brock (albeit in a multi-man bout).
James returned to WWE as Senior Vice President of Live Events in August 2022, having been let go by the company in January. He was amongst WWE's most influential writers and producers at the time of Kofi's ascent.