Released AEW Star Says He Craved More TV Time
This ex-AEW wrestler was desperate for Tony Khan to give him more TV minutes.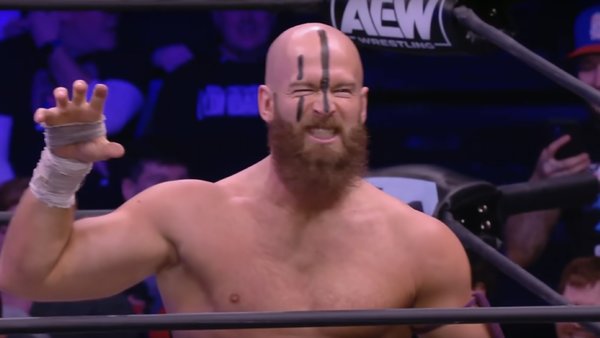 Former AEW wrestler Stu Grayson wishes he'd been given the chance to "show the world how good" he is.
The ex-Dark Order member told Slam Wrestling that he got sick of being relegated to 'C' level programming like Dark or Dark: Elevation. Refusing to pull any punches, Grayson told the site that he'd "trade in a hundred Dark matches for 15 minutes on television".
In other words, he craved more minutes on upper-tier shows like Dynamite and Rampage.
Sitting around doing nothing didn't really suit Stu - he also said that he'd "rather make less money and be useful than be useless and make a ton of money". That, towards the end, felt like what he was doing in All Elite, and it didn't sit well with him.
AEW released Grayson from his contract in early-May when both sides failed to agree on an extension. His last match actually aired on the same day he was let go. It was a 12-man tag on Dark: Elevation, one that had been taped the week before on 27 April.
Long story short, Stu Grayson is happier on the independent scene doing his own thing than he was in AEW.