Released ROH Star Calls Out AEW's Superkliq
Who wouldn't want a match with Adam Cole and The Young Bucks at the moment?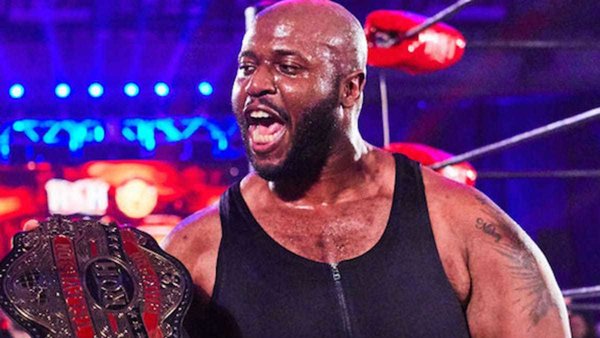 Ring Of Honor star Shane Taylor is angling a trios match with the Superkliq.
The 35-year-old said as much during a recent appearance on Shelly Speaks, putting Adam Cole and The Young Bucks over as one of the best groups in the world, adding that they weren't a patch on his long-running trio with partners Kaun and Moses (h/t WrestleZone):-
"As far as a group goes, me and my guys Kaun and Moses of SOS, we are the best trio on the planet right now. I don't care what anybody says, but there happens to be people who are touting themselves as the best trio. They go by the name of the Superkliq; you're talking about Cole and the Bucks. I respect everything that they've done. They're talented performers. What they've done business-wise, in-ring, performance-wise, second to none, they're incredible. But when it comes to being the best trio in this sport, they're out of their damn minds if they think that they're over us. The easiest way to do that would be to step in the ring against the three of us and really find out. Being two of them are EVPs of the company, it shouldn't be that hard. Our stance is, we're ready to fight. We'll see what their stance is."
ROH wrestlers (including Kaun, Moses, and Taylor) are currently free to appear for other wrestling promotions following the company's announcement that it would be releasing all wrestlers ahead of a planned four-month hiatus in December.
In the same interview, Taylor confirmed that his ROH contract was due to expire at the end of 2021 anyway, meaning he'll be a free agent from 1 January.
Taylor, a former tag team partner of Keith Lee on the independents, has been an ROH regular since signing his first contract with the company in January 2017.
Create Content and Get Paid
---