Released Wrestlers Thought They'd Be "WWE Lifers"
This WWE duo thought for sure they'd be part of Vince McMahon's company forever.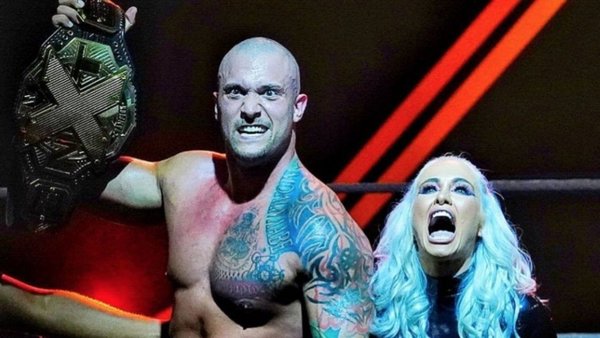 Former NXT Champion and WWE star Karrion Kross has described his departure from the company as like living in "the Twilight Zone".
Kross told Sportskeeda that he and his wife Scarlett figured they'd be part of WWE's system forever - the pair "loved the environment so much", and thought for sure they'd be "lifers" in Vince McMahon's organisation.
That's why their twin releases in November 2021 came as a bit of a surprise to them.
Karrion and Scarlett had been a successful double act on NXT (prior to the NXT 2.0 reshuffle), but McMahon elected to split them up when Kross moved to the main roster for a stint on Raw. That confusing decision backfired and didn't make either performer especially happy.
Still, Kross thought things would pan out in the end and both would find their feet again.
Karrion likened WWE's system to being in the military. He didn't mean that in a negative way, and actually enjoyed the non-stop process. "Everything is just living in preparation for the next event and that's the way it operated there", he explained.
Both thought that'd be their life for good.
Create Content and Get Paid
---