Released WWE Wrestler IMMEDIATELY Debuts For AEW! (VIDEO)
Andy H. Murray & Adam Wilbourn on Brian Kendrick to AEW, Gunther, NXT, Nia Jax & more!
Join WhatCulture's Adam Wilbourn & Andy H. Murray as they bring you Wednesday's rundown of all the latest wrestling news.
Today's video begins with the Brian Kendrick situation. Last week, it was revealed the ring veteran was waiting for his WWE release, having requested it late last year. WWE finally let him go yesterday - and he was announced for tonight's episode of AEW Dynamite within the hour (00:21).
From there, we talk about last night's episode of NXT 2.0, as Gunther is tormented with chants of "WALTER!" while working the opening match (03:03).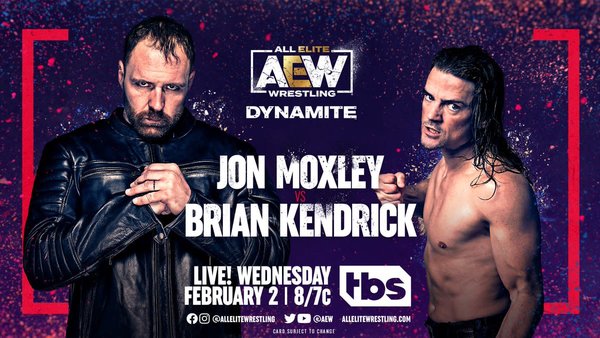 We cover Nia Jax's new interview on Renee Paquette's The Sessions after that, with the former WWE star shooting down the chance to appear in this year's Royal Rumble (05:22).
Finally, we discuss the glut of former WWE wrestlers who officially become free agents following their non-compete clauses expiring today, freeing them up for future work (09:03).
As always, today's news video closes with your Twitter questions.
... and don't forget to subscribe to WhatCulture Wrestling on YouTube for daily videos. You can also send your Twitter questions to @WhatCultureWWE for your chance to be featured.