Renee Paquette Invites WWE Chairman Vince McMahon To Her Oral Sessions Podcast
Will WWE Chairman Vince McMahon accept Renee Paquette's podcast invite?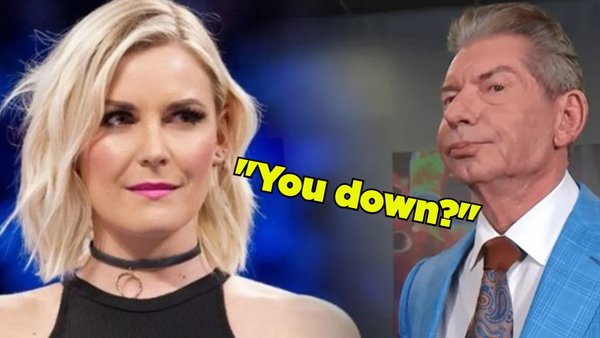 Former WWE employee Renee Paquette has tweeted out an invite to Vince McMahon to appear as a guest on her Oral Sessions podcast.
With Paquette recently interviewing AEW President Tony Khan on the show, a fan chose to poke the former Renee Young about the idea of welcoming her old employer onto the podcast. In response to this outrageous suggestion, the one-time Talking Smack host simply tweeted, "Hey @VinceMcMahon you down?!"
The WWE Chairman has appeared on similar shows in the past, with his showing on the WWE Network's Stone Cold Podcast being his most notable. Yet, the chances of him appearing on Paquette's are still admittedly slim at this moment in time.
Paquette thanked her latest guest Khan on Twitter for being open and honest during their conversation, with the host seemingly over-the-moon about having the chance to pick the AEW leader's brain:
"Hey hey hey!!! Tuesdays are for Oral Sessions y'all!! And this week I've got on the president of @AEW, @TonyKhan! He was so open and honest! So glad to have him on and pick his brain out wrestling, AEW, and just his life!"
During his conversation with Paquette, Khan would reveal that former AEW World Champion - and Paquette's husband - is in the midst of writing a book. He noted, "I've read some of the book he's writing.It is awesome, it's awesome. I love it."
Khan's episode of Oral Sessions is now available online, with a clip of the conversation already on YouTube to view at your own pleasure.
Create Content and Get Paid
---