Reno Scum Depart IMPACT Wrestling
Adam Thornstowe and Luster The Legend end their five-year tenure in the IMPACT Zone.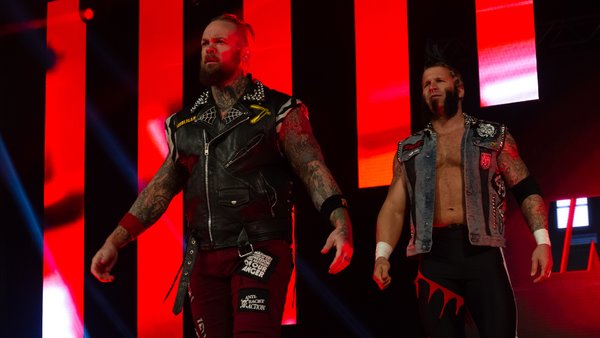 Reno Scum, the pairing of Adam Thornstowe and Luster The Legend, have officially departed IMPACT Wrestling. Thornstowe announced the news via Twitter:-
Well..Reno Scums time with Impact has come to an end. I'm nothing but thankful for everything they did for us. I wanna thank the staff and produces, and especially the talent. It is undoubtedly one of the most talented locker rooms in the world. Until we see ya again...Oi Oi Oi!

— ☠️HOOLIGAN☠️ (@Thornstowe_Scum) April 7, 2021
First appearing with IMPACT in early 2017, the duo never really had much success within IMPACT, but they still racked up some rather impressive victories. Defeating the likes of Decay (the Crazzy Steve and Abyss version), The Rascalz, and then-World Champion Tessa Blanchard, Thornstowe and Luster were predominantly utilised either as a jobber tandem or as secondary characters within a story arc.
In the last year or so, they mostly offered their services as henchmen to the likes of Hernandez and Ace Austin, although both of these alliances were dropped without any real mention of why they were over. Still, it at least got them on television again.
Reno Scum's last match together under the IMPACT banner saw them lose to the second incarnation of Decay - with Black Taurus replacing Abyss - at the Sacrifice special on IMPACT Plus this past March. Luster did, however, lose a follow-up match to Taurus on the following Tuesday's broadcast of Before The IMPACT.
There's currently no word as of writing where the duo will end up next.
Create Content and Get Paid
---