Repackaging WWE Survivor Series 1987
Reimagining the first ever edition of WWE's second oldest pay-per-view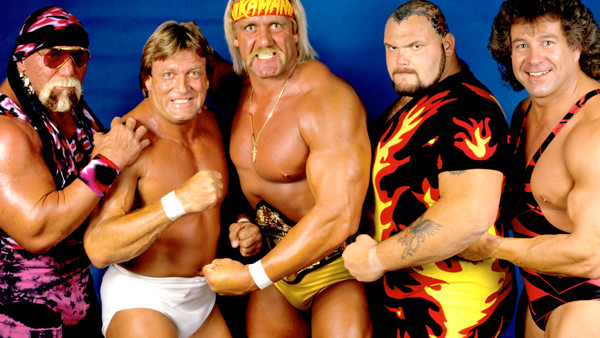 Card subject to change.
While the addendum may not always be utilized, the four words at the bottom of nearly every PPV poster herald a mixed bag of results when they do. Sometimes it's awesome, sometimes it's horrendous and on occasion, a last-minute Yes Movement or 'Heist of the Century' can salvage the main event of WrestleMania.
Most wrestling fans have thought to themselves at some point, "That was pretty good, but it could've been better." Taking this sentiment to heart, your writer has opted to tackle WWE pay-per-view cards from years past and subject them to changes (hopefully for the better) using the following parameters;
- Wrestlers predeceased at the time of each card are obviously ineligible.
- Injuries and prior engagements that altered the original card occur in a vacuum.
For the sake of optimizing the following experiment, these conflicts are resolved in time for their appearance. Lastly, any superstars employed by rival promotions at the time of the card (excluding the oft-Vince McMahon-plundered American Wrestling Association) are not eligible.

So who survives the first ever Survivor Series?
6. The Macho Maniacs Versus The Hart Foundation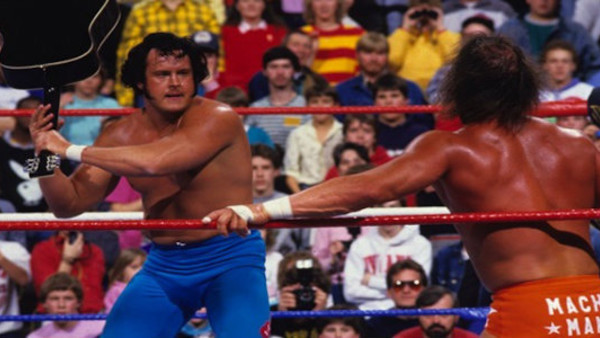 'Macho Man' Randy Savage (captain) (with Miss Elizabeth), Strike Force and Ricky 'The Dragon' Steamboat versus The Honky Tonk Man (captain), The Hart Foundation and 'Dangerous' Danny Davis (with Jimmy Hart).
The initial revisions of the Survivor Series 1987 card include breaking down the colossal 20-man tag team elimination match in the middle of the show and redistributing the duos to assemble teams of four instead of five. In altering the opening contest of the original show, Randy Savage retains rival-turned-ally Ricky Steamboat while remaining partners Jake Roberts, Jim Duggan and Brutus Beefcake are reassigned to captain individual teams. On the other side, Rude's original partners Harley Race and Hercules move to André The Giant and 'Ravishing' Rick Rude's teams respectively later in the evening and 'Outlaw' Ron Bass is benched. Sorry, Outlaw.
In the months following their classic at WrestleMania III, Savage and Steamboat align against a common enemy and current Intercontinental Champion The Honky Tonk Man. Meanwhile, 'Colonel' Jimmy Hart brings the The Hart Foundation and crooked referee 'Dangerous' Danny Davis on board to resume their feud with Tito Santana and Rick Martel, who snagged the Tag Team Championships in the preceding weeks.
During the new match, Davis falls first to a diving crossbody from Steamboat, Bret Hart and Santana brawl to the back after eliminating Martel and The Anvil, and Honky takes the countout after Jimmy Hart takes the bullet for him on a Randy Savage diving elbow.
Survivor(s): 'Macho Man' Randy Savage and Ricky 'The Dragon' Steamboat