Report: AEW Dynamite Match Turned Into REAL Shoot Fight This Week
If you were wondering why these two worked extra stiff on Dynamite, now you know...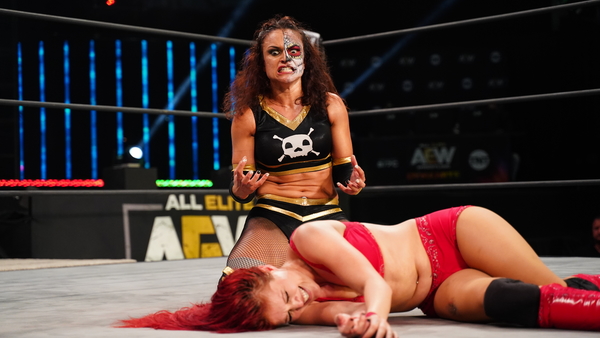 The NWA Women's Championship match between champion Thunder Rosa and Ivelisse hosted on this week's episode of AEW Dynamite turned into a legitimate shoot fight, according to a new report from Fightful Select.
It was a stiff, snug, and heated encounter in which it looked like the performers were making each other work hard for each spot in order to create a real-fight feel. It turns out they were just beating the tar out of each other.
Per the report, a breakdown in communications led to the duo becoming frustrated, with several wrestlers claiming Rosa and Ivelisse weren't cooperating before the match either.
The NWA Women's Champion has apparently been attempting to move into a backstage leadership role after working with a lot of AEW roster members who have been training under Dustin Rhodes. Her offense was visibly undersold by Ivelisse at several points, which angered her and prompted both to work stiffer. Several people in attendance believed the bout would need to be edited before it made the show though there's no word on whether or not this actually happened.
Rosa reportedly didn't want to look bad coming out of the situation and while backstage personnel were uncomfortable with how things panned out, many supported Thunder Rosa. She and Ivelisse are set to meet on opposite sides of a tag team match on this week's Dynamite. Watch out for more heat.