REPORT: Brock Lesnar & Matt Riddle In WWE Royal Rumble 2020 Backstage Fight
'The Beast' and 'The Original Bro' in huge backstage blow-up!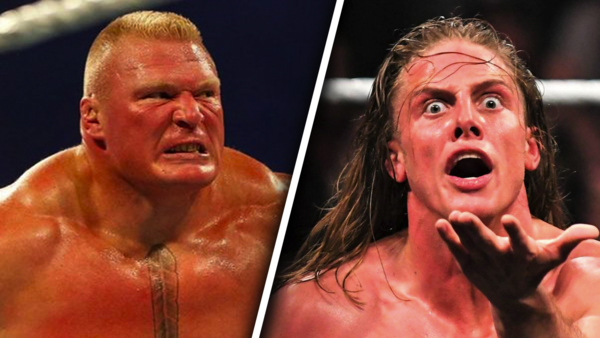 Brock Lesnar and Matt Riddle engaged in a tense backstage verbal altercation ahead of Sunday's Royal Rumble pay-per-view, according to a report by Pro Wrestling Sheet.
This was fleshed out by LordsOfPain, who noted that "Lesnar and Riddle had a tense encounter after passing each other backstage. Sources on-site have claimed that this is not storyline, and that the Beast was scary with his taunts."
Riddle has been outspoken on social media before and since signing with WWE about his wry aspirations to deck and ultimately retire Lesnar, whilst also infamously tearing into Bill Goldberg last year when the former WCW icon returned for a Saudi Arabia showdown with The Undertaker.
The two were kept separate in the Royal Rumble match itself, with Lesnar's elimination by Drew McIntyre coming before Riddle's cameo at #23. The story may also explain why 'The Original Bro' wasn't in there for long too - he managed to nail Edge with a flurry of strikes before being dumped by perennial sh*thouse Baron Corbin in a spot that garnered great heat from those in Minute Maid Park.
More on this potentially tasty tussle between the former MMA sh*tkickers as and when it develops...