Report: Brock Lesnar Not Interested In UFC Return
Don't expect that "dream fight" with Jon Jones anytime soon.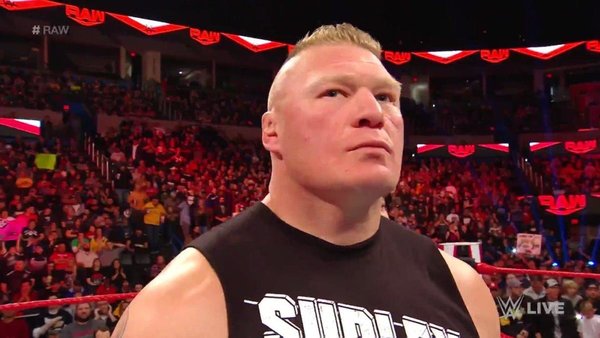 We can likely rule a UFC return out when discussing Brock Lesnar's next big career move.
This is report comes from Dave Meltzer, who noted on the most recent episode of Wrestling Observer Radio that 'The Beast Incarnate' not re-inserting himself into the USADA drug testing pool indicates that he is not interested in going back to mixed martial arts.
TMZ Sports had previously spoken to the UFC's Dana White on the prospect of bringing Lesnar back. The company President indicated that he'd love to put Brock in a fight with Jon Jones if his former Heavyweight Champion was up for it, thought it seems like he isn't.
News that Lesnar is now a free agent following the expiration of his last WWE contract broke earlier this week, though it was also reported that he'll likely pick up the phone and call Vince McMahon whenever he's ready to go back to work. WWE remains his likeliest destination, despite AEW President Tony Khan's refusal to comment on working with Lesnar during yesterday's All Out media call, and it'd be a major surprise to see him show up elsewhere.
It should be pointed out, however, that the only master Brock Lesnar serves... is Brock Lesnar.