Report: CM Punk Returning At Collision, Issues With AEW Resolved
Tony Khan didn't announce CM Punk's AEW return on Dynamite, BUT...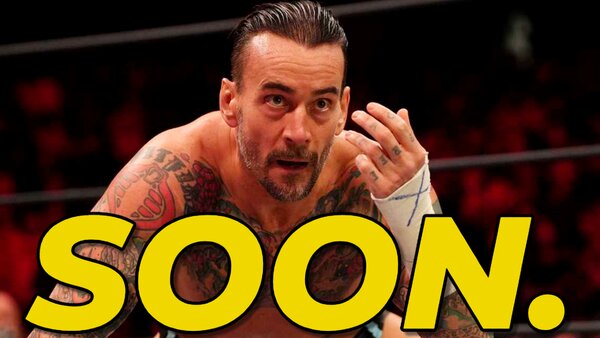 Tony Khan stopped short of announcing CM Punk's AEW comeback when revealing the location of the new Collision brand's debut episode on Dynamite last night, but a new report indicates 'The Voice of the Voiceless' will be in the house on 17 June.
Khan confirmed during Dynamite that Collision will launch from Chicago, IL's United Center, Punk's hometown. Now, the Wrestling Observer's Dave Meltzer reports that the former AEW World Champion will be on the show, making what will be his first appearance for the promotion since brawling with The Elite after All Out 2022 last September.
Per Meltzer, a recent, final meeting between Punk and Khan "went well." The parties were able to work out several issues, with the conversation including an agreement that nobody is to speak publically about what happened at All Out.
Ace Steel, another Brawl Out combatant, is back in AEW - and Meltzer states he will be working from home. AEW had let Steel go from his role as a coach/producer following the fight, stealthily returning him to the fold a few months afterwards.
Meltzer states that Steel's comeback was a "sticking point", and among the things that prompted Punk's removal from promotional materials advertising Collision's launch.