Report: Huge Update On WWE Future Of Drew McIntyre
The Scottish Warrior set to battle for IC Title later today, but is his time in WWE limited?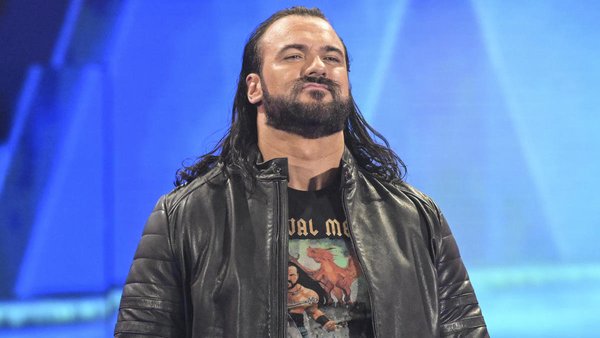 Drew McIntyre has been a standout for WWE the past several years, but he's left the company before, so could he do it again?
Fightful Select reports that while it previously has been reported that the Scottish Warrior's contract was due to expire in the next year or so, the outlet has narrowed that down to "within the next nine months," which would suggest the deal would end by the conclusion of 2023.
McIntyre has reportedly made it clear that he plans to wait until much closer to the end of the deal to sign a new contract because there are "a number of factors to consider." The former two-time WWE Champion apparently is one of several wrestlers whose contracts are expected to expire by the end of 2024. "Dozens" of superstars were signed to five-year deals after AEW's debut, though several were cut and re-signed during the pandemic.
Released from WWE in 2014, McIntyre (then known by his real name Drew Galloway) competed for various promotions during the next three years, including ICW, Evolve, TNA and PWG, before returning to the fold in April 2017, when he joined NXT. He returned to the main roster a year later and became WWE Champion for the first time at the oft-forgotten WrestleMania 36.
Fightful indicates that WWE is eager to keep McIntyre with the company and hope to engage him in talks later this year.