Report: Latest On Drew McIntyre's Future With WWE
The Scottish Warrior last competed at WrestleMania 39, drafted to Raw last week.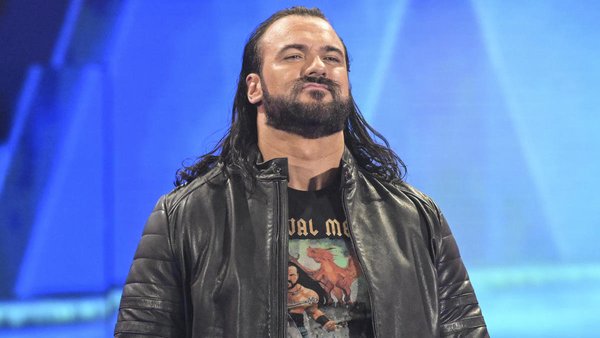 Drew McIntyre has been a prominent mainstay at the top of the card in WWE the past several years, but his time with the company could be winding down.
Fightful Select reports that the former WWE Champion's contract is up in early 2024, long before WrestleMania 40, so we might have seen McIntyre's last Mania appearance for a while. While there obviously is still plenty of time for a new deal to be ironed out, it appears that the official word according to Fightful is that Drew "doesn't know" whether he'll re-sign. If things aren't copacetic the end of this deal, McIntyre is apparently willing to explore other options and test the waters, leaving the door open to return later.
Interestingly, McIntyre was reportedly left in the dark about his draft status, despite normally being told about those plans ahead of time. For this year's draft, which saw the Scottish Warrior shipped over to Raw, Drew didn't find out about the brand switch until his name was called. Fightful indicated that this is one example of "several situations" of the two sides not being on the same page, leading to some frustration. Whether that might factor into a decision about his future remains to be seen.
McIntyre is said to be "very hands-on" with his creative at times, and while there have been pitches to bring him back as a heel on Raw, Fightful says that those involved expect him to push back to ensure a possible heel turn makes sense creatively.
It's also worth noting that McIntyre has been working while banged up recently, insisting he go through with the much-acclaimed Intercontinental Championship triple threat against Gunther and Sheamus.
Lastly, it's unclear how the WWE deal with Endeavor will affect talent and their contracts, so there's also that x-factor out there. We'll most likely hear a lot more about the future of one of WWE's bigger stars during the year, and obviously, things can change a dozen times, but right now, it sounds like a coin flip.