Report: MJF Has 'Vanished' From Wrestling Scene Since AEW Promo
MJF hasn't been seen on AEW TV in two months, but has anyone heard from or seen him?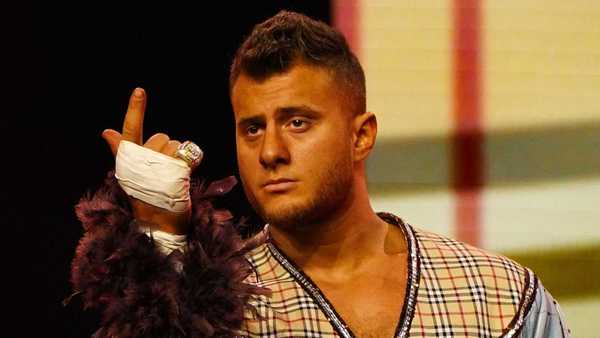 MJF was off to a tremendous start in 2022, but his wrestling year has ground to a complete halt for the past two months.
In fact, Fightful Select reports that MJF "has effectively vanished from the wrestling scene."
Maxwell Jacob Friedman had a tremendous rivalry with CM Punk that culminated in a dog collar match at AEW Revolution in March before moving into another great feud with former bodyguard/employee Wardlow. That conflict was resolved at Double or Nothing, where MJF ate the loss after a tumultuous and rumor-filled weekend.
The following Wednesday on Dynamite, MJF cut a vicious shoot-style promo where he told AEW President Tony Khan to fire him before the screen went black. He hasn't been seen or mentioned since.
Fightful indicated that it has tried to lock down MJF's whereabouts, but not a single AEW talent or staffer has acknowledged hearing from him since that June 1 episode of Dynamite, with several who are close to him saying they haven't spoken to him at all these past two months.
MJF did apparently remain in Los Angeles after Dynamite for a few days for some onscreen, non-wrestling-related meetings. Last week, he reportedly was in New Jersey filming with the Impractical Jokers cast, though it hasn't been confirmed whether that's for the show.
No one has heard Khan speak about MJF either since that episode of Dynamite, according to Fightful. Some in AEW believe that MJF is on his way out of the company, though that is just speculation on their part.
MJF also hasn't tweeted since just before Double or Nothing.
MJF's status and the degree to which this situation is "real life" versus an elaborate angle has been part of this story the entire time, and probably will be until something definitive happens, whether that's Maxwell returning to AEW or being released and going to WWE. It's kind of the nature of the business, where wrestlers working fans makes it tough to just take a situation at face value.