Report: Sonya Deville "Mad Enough To FIGHT" Charlotte Flair At WWE SmackDown
It turns out Becky Lynch wasn't the only WWE wrestler riled up by Charlotte Flair last Friday...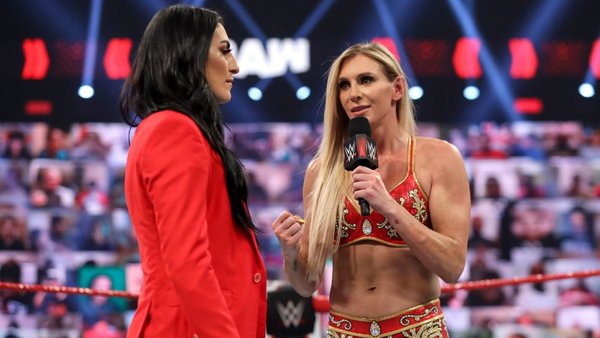 A new wrinkle in the ongoing Charlotte Flair situation has emerged today, with PWInsider's Mike Johnson reporting that Sonya Deville was less than happy with the current SmackDown Women's Champion's behaviour at last week's tapings.
Deville, who plays a WWE official on television, was charged with overseeing the belt swap between the then-Raw Women's Champion Flair and her SD counterpart, Becky Lynch. Things went awry when Charlotte dropped her belt before it was handed over, with her and Lynch getting into a backstage argument afterwards, leading, ultimately, to Flair reportedly being asked to leave the arena.
Per PWInsider's new report, Deville was "mad enough to want to fight Flair" at one stage, having also argued with the multi-time Women's Champion following the incident.
Flair currently finds herself under considerable flak for being overly protective of her spot in WWE. The resentment between her and other roster members may have been simmering for a while, with one of Johnson's sources stating it was "just a matter of time" before a situation like this occurred.

A number of PWInsider sources have indicated that last week's blow-up was a product of Flair believing the title swap would make her (and her Raw Women's Title run) look weak, with Charlotte continuing to take the blame for what happened.
Create Content and Get Paid
---