Report: Vince McMahon Denied Rey Mysterio WWE Pay Raise
McMahon supposedly denied a raise to the currently uncontracted superstar.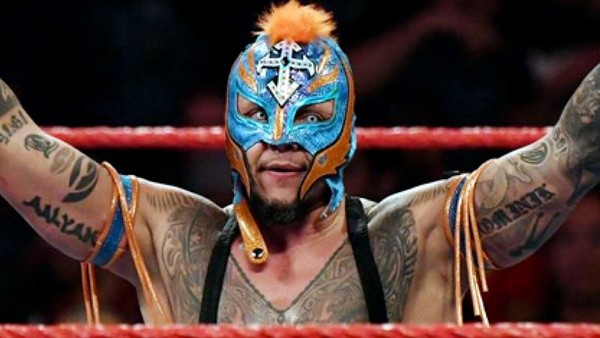 Yesterday brought surprising reports that Rey Mysterio's WWE contract had expired and that the wrestling legend was working as a free agent, despite being a constant feature on Monday Night RAW for the past several weeks. Now, it seems that Mysterio and WWE are re-negotiating the terms of their earlier deal.
According to the Wrestling Observer, Mysterio has been working on a show-to-show basis, without a WWE contract, for the past several months. That still appears to be the case, though Mysterio is reportedly currently negotiating a new deal with Vince McMahon regarding an earlier pay raise that the Chairman denied.
McMahon supposedly told Mysterio to look at the situation (referring to the ongoing worldwide health crisis and talent cuts made by WWE), but the company likewise doesn't want Mysterio to go and is thus willing to negotiate a better deal. This seems plausible, given that Mysterio's continuing feud with Seth Rollins' stable began after his contract had supposedly expired.
Mysterio and his son Dominik are currently booked in an on-going feud with Rollins and stablemates Murphy and Austin Theory, with Rey and Seth now booked in an "Eye for an Eye" match at Extreme Rules on Sunday 19 July.
Create Content and Get Paid
---