Report: Vince McMahon Had NO Plans To Make Cody Rhodes WWE Champion
Pre-departure, Vince McMahon did not have Cody Rhodes: World Champion on the docket.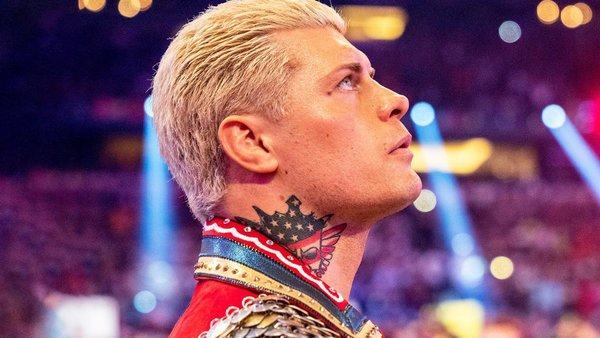 Cody Rhodes' shocking return to WWE was magical while it lasted before a torn pectoral muscle sidelined him this summer and halted his momentum.
But in the run-up to his injury, it seemed a foregone conclusion that Cody would be the one to pry at least one of Roman Reigns' world titles off of him.
However, Fightful Select reports that those speculative plans might not have been as solid within WWE as fans had hoped. Several sources told Fightful that at the time of Rhodes' injury in June, then-chairman Vince McMahon hadn't yet solidified plans to strap either the WWE Title or the Universal Championship on Cody. To be clear, this doesn't mean it wasn't going to happen, just that the man making the decisions at the time hadn't made a decision on a title change to his big free agent acquisition.
Unsurprisingly, sources told Fightful that McMahon was "all on board" for Reigns to double up on world titles at WrestleMania 38, and there were no indications that he was making plans to deviate from the double title reign this summer.
Really, this shouldn't shock fans who had become accustomed to Vince's sometimes indecisive, sometimes impulsive, always chaotic style of booking.
But the notion that WWE scored a major coup in signing Rhodes this spring, built an entire purpose for him coming back around winning the world title his father never won, and then didn't commit to a plan for said title victory, is just peak Vince WWE.
Time will tell whether Triple H will pull the trigger on the long-rumored plans when Cody returns.
Create Content and Get Paid
---